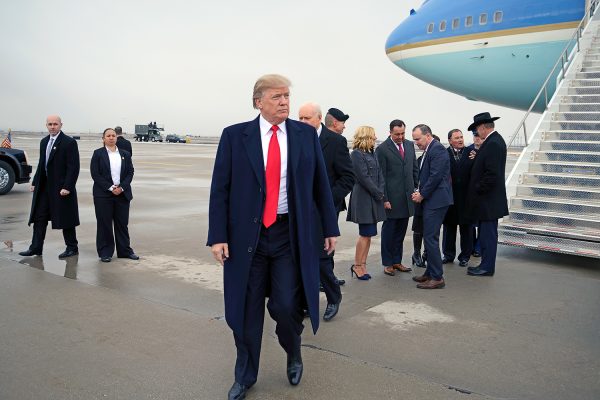 The outbreak of coronavirus disease in the United States has, if little else, given us an encapsulation of Trumpism.
As Patrick Chovanec of Columbia University puts it on Twitter:
According to the president, he has absolute power but absolutely no responsibility.
On Monday, Donald Trump falsely claimed he, not governors, have the power to impose and lift restrictions to contain the spread of the virus:
When somebody's the president of the United States, the authority is total, and that's the way it's got to be.
Yet when he was asked earlier this month why he hadn't issued a nationwide stay-at-home order, Trump did remember, "We have a thing called the Constitution," and said, "I want the governors to be running things."
Which was accurate, but also an abdication of duty. Chancellor Angela Merkel and Prime Minister Pedro Sánchez regularly consult with the leaders of German and Spanish states to coordinate the closing and reopening of businesses and schools, even though that is not strictly their responsibility. Trump could have done the same.
Now some neighboring states opposite policies in place and they are bidding against each other, as well as the Federal Emergency Management Agency, for medical devices and gear. Trump could have federalized the procurement of medical equipment, but didn't. He could have distributed medical equipment from the Strategic National Stockpile to the states that need it most, but didn't.
He has found time to criticize Democratic governors, including Gretchen Whitmer of Michigan and Andrew Cuomo of New York, from their handling of the crisis.
The president's attitude is best summed up by the answer he gave in March, when a reporter asked him about the shortage of testing kits in the United States: "I don't take responsibility at all." Read more "Trump: Absolute Power, Absolutely No Responsibility"