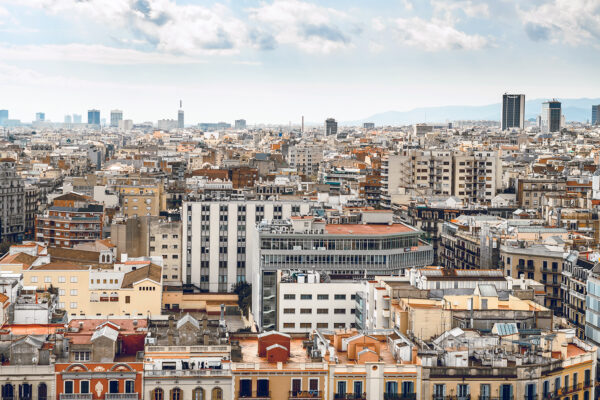 Spanish prime minister Pedro Sánchez has agreed to cap rent increases through 2025 and subsidize the construction of more low-rent housing in a deal with Basque and Catalan left-wing parties in Congress.
Sánchez hopes to get the reforms through Congress before the municipal elections in May, but his government does not yet have a majority and his Socialist Workers' Party is down in the polls.
I'll explain what the reforms are, why the government believes they are needed and whether they are likely to pass.
The reforms
Cap rent increases at 3 percent in 2024.
Rent increases were capped at 2 percent in 2022 to help renters cope with high inflation. Without new legislation, the cap would expire at the end of this year.
Change the calculation for future maximum rent increases.
After the 3-percent cap expires in 2025, maximum rent increases on existing contracts would again be pegged to the consumer price index. Landlords can raise rents above inflation in new contracts.
Sánchez would charge Spain's statistics agency to come up with a new reference price index, one that is less volatile than the inflation rate. The bill doesn't give specifics.
Give local authorities in "stressed" housing markets more regulatory powers.
If a city or province declares its housing market "stressed", it would be able to further limit or even freeze rent increases for up to three years.
Landlords in "stressed" areas who reduce their rents by 10 percent would get a tax cut.
A market could be declared "stressed" if the average cost of a mortgage or rental contract plus utilities exceeds 30 percent of the average household income or if housing prices or rents have risen 5 percent over inflation in the last five years.
El País has a map of areas that would qualify: the cities of Barcelona, Madrid, Málaga and various resort towns on the Mediterranean coast.
Change the definition of a "small" landlord.
Small landlords get tax benefits to offset the cap on rent increases. Currently landslords with up to ten properties are considered "small". That would be reduced to five.
Build more low-rent housing.
The share of rent-protected housing would rise from 30 to 40 percent in new developments, and from 10 to 20 percent in redevelopments. The goal is build 43,000 more rent-protected homes.
This comes on top of a previous plan to convert 50,000 foreclosed homes managed by Spain's government-owned "bad bank" Sareb into affordable housing.
Sanchez would use €4 billion from Spain's EU COVID-19 rescue fund to lend to developers and homeowners. That is the carrot.
There is also a stick: local councils may impose a 50-percent subcharge on properties that have been left vacant and undeveloped for two years and even double property taxes after three years.
Make landlords instead of renters pay realtors' fees.
Agency fees are usually equal to one month's rent and currently paid by tenants when they sign their contract.
Will the reforms pass?
The support of the left-wing nationalist parties of the Basque Country and Catalonia, EH Bildu and the Republican Left, still leaves Sánchez' Socialists and their more left-wing coalition partner, Podemos (We Can), four seats short of a majority in Congress.
Right-wing opposition parties oppose the reforms, giving a handful of left-leaning legislators from the Canary Islands, Cantabria, Madrid, Teruel and Valencia the deciding votes. They have generally supported the government so far.
Even if the reforms pass, right-wing mayors and governors, including the president of the region Madrid, insist they will not use the new powers to regulate "stressed" housing markets.
Are the reforms needed?
Rents fell 5.5 percent during the pandemic but have since risen to record levels. Spaniards now pay €11.30 per square meter on average, up from €9.50 five years ago.
The regions of Catalonia and Madrid are far more expensive with average rents of €14.80 per square meter. As on the southern coasts, locals must compete with expats and tourists, who can usually pay more.
Spain has one of the smallest rental markets in Western Europe. 75 percent of Spanish households own their own home. But the share of renters has been rising since the housing-market crash of 2008. Construction never recovered to pre-2008 levels.
Especially young singles struggle to afford a mortgage. Two out of three Spaniards under the age of 35 still live with their parents, according to Eurostat.
In 2021, the government introduced housing benefits of €250 per month for under-35s earning less than the average salary.
What are the tradeoffs?
El Economista, Spain's business daily, reports that investors and realtors have two concerns:
Landlords may break open-ended contracts in order to sign new contracts and bypass rent control.
The rental cap may convince some landlords to sell, which would make the rental market even smaller, which would make remaining rental apartments even more expensive.
Spain lost 5 percent of its rental homes last year, when housing prices still increased 7.4 percent. Rents went up 8 percent.
According to Idealista, a real-estate website, the rental market shrank another 5 percent year-on-year between January and March.