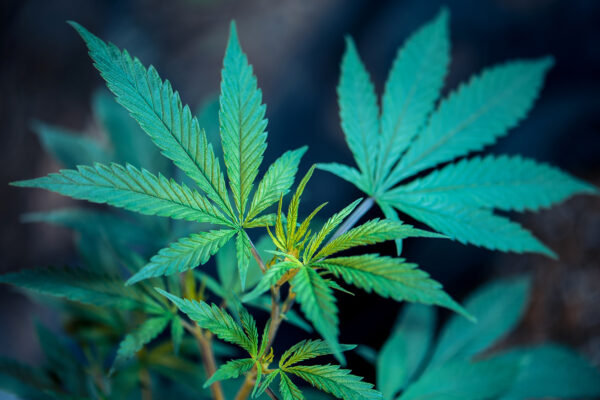 German health minister Karl Lauterbach has had to scale back his plan for cannabis legalization.
Rather than allow Germans to buy up to 30 grams of weed in specialized stores, they could buy a maximum of 25 grams in "clubs" of 500 members.
There would also be a limit on the level of THC (tetrahydrocannabinol, a psychoactive substance) in weed sold to users aged 18 to 21.
Anyone could still grow up to three cannabis plants at home. Criminal records for possession and self-cultivation would be expunged if the bill is accepted by the Bundestag.
Brussels says no
Lauterbach was warned by the European Commission that outright legalization would violate EU agreements.
The Schengen Agreement, which lifted most internal borders in the EU in 1995, commits member states to curtail the trade in "narcotic drugs and psychotropic substances, including cannabis."
European ministers confirmed in 2004 that there should be "effective, proportionate and dissuasive criminal penalties" for all drug sales.
EU law does allow member states to regulate cannabis for personal consumption. Most countries have legalized medical use.
From Amsterdam to Barcelona
When Lauterbach announced his plan in October, he said he wanted to avoid the Dutch model, where cannabis is technically illegal but has in effect been decriminalized. Specialized stores are allowed to sell up to 5 grams of weed per customer but cannot legally purchase the stuff, forcing them to do business with criminals.
The German looked to Catalonia. The Spanish region legalized the cultivation and consumption of cannabis within nonprofit associations in 2017. Clubs may produce 150 kilograms of cannabis per year for their members so long as they take steps to prevent drug tourism.
Overregulation could drive users to black market
The concern is that restricting cannabis sales to nonprofits will not weed out criminality.
Especially because the German proposal would not only require clubs to keep track of their members, but also of how much cannabis they buy each month.
Sales would be limited to 50 grams of weed per month (30 grams for under-21s). Membership fees would have to be staggered according to purchases. Membership of multiple clubs would not be allowed.
Only German nationals and residents could join, so there would be no legal way for tourists to buy weed.
A proposal to ban tourists from cannabis stores in Amsterdam was defeated out of fear that it would lead to more street dealing.
The business-friendly Free Democrats, who govern with Lauterbach's Social Democrats and the Greens, also worry that the proposed THC limit could drive users under 21 to the black market.
Pilots for commercialization
Lauterbach would still like to go further. He has called for pilot programs of regulated commercial supply chains in select regions.
"This will be accompanied by a concerted effort by the German government to find supporters in Europe for this progressive, prevention-oriented cannabis policy," he said.
This is similar to an experiment in the Netherlands, where several municipalities are trying to set up their own cannabis cultivation and distribution chains in order to supply stores. One of the challenges they've run into is that banks won't give loans or even bank accounts to companies that deal in cannabis while it's still an illegal substance.
Darmstadt, Frankfurt — seat of the European Central Bank — and neighboring Offenbach are interested in joining Lauterbach's pilot program. All three cities are governed by Greens or Social Democrats.
The conservative state government of Bavaria, by contrast, has said it will not allow any of its cities to participate.
According to the Ministry of Health, 4.5 million Germans aged 18 to 64 consumed cannabis at least once in 2021. A quarter of Germans under the age of 25 are believed to have tried the drug.