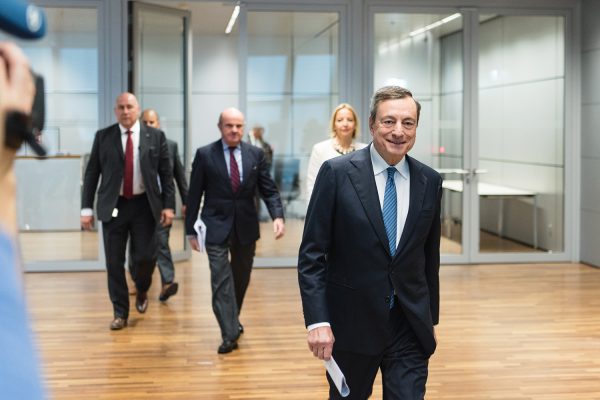 Mario Draghi is the best thing to have happened to Italy in many years — and a symptom of its political weakness.
The former European Central Bank chief, who became prime minister a year ago, has the stature to implement difficult but long-overdue reforms in everything from digitalization to labor law. He has the support of all political parties except the far right. They can hide behind Draghi, and Draghi's authority, when the reforms inevitably hurt vested interests.
If Draghi steps down, the whole thing could collapse. Left, right and anti-establishment parties could once again fall out. A next government could cancel or reverse reforms that affect its voters, which in turn would undermine support for countervailing reforms.
But if Draghi stays as prime minister until the election in 2023, parties need to find someone else to fill Italy's largely ceremonial presidency, which has a seven-year mandate.
The eighty year-old Sergio Mattarella is due to step down in February. His successor must be chosen by a conclave of 321 senators, 630 deputies and 58 regional delegates.
You would think with so many politicians (Italy has the third-largest parliament in the world after China and the UK), it shouldn't be too hard to find a replacement. But all eyes are on Draghi again. Read more "Italy Has a Draghi-Sized Problem"