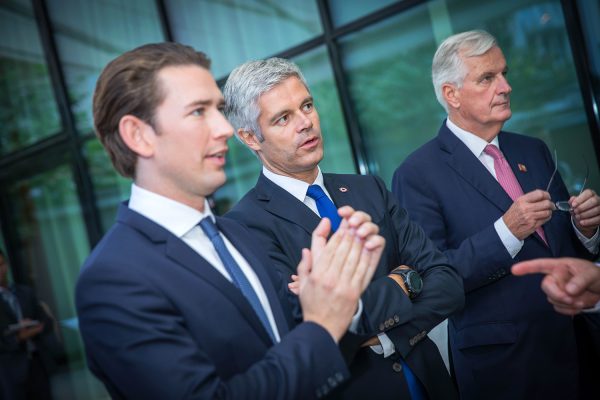 The Financial Times wonders if Austria's Sebastian Kurz is the savior of Europe's center-right or an enabler of the far right.
His supporters, including the liberal-minded former prime minister of Finland, Alexander Stubb, see the Austrian as the antidote to Orbanism:
He talks about an open world, internationalism and is pro-European. But he is pragmatic about solving issues. And one of the big issues is immigration.
Critics argue that by taking a hard line on immigration, Kurz is legitimizing the far right. "You don't fight fire with kerosene," according to former chancellor and former Social Democratic Party leader Christian Kern. Read more "Kurzism Doesn't Travel Well"