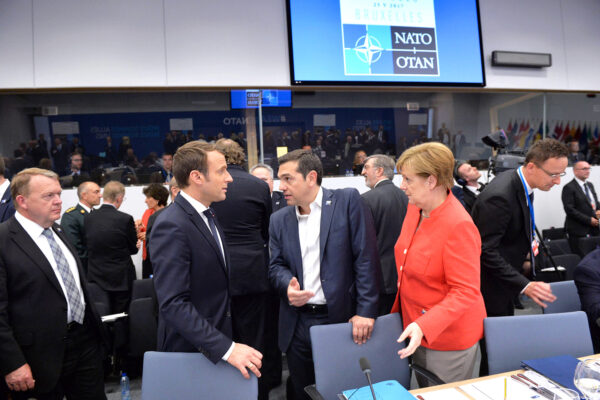 Eric Maurice writes in EUobserver that French president Emmanuel Macron's biggest challenges comes from Berlin, where Angela Merkel and her conservative party are skeptical of plans to create a European Monetary Fund and establish a European deposit insurance scheme to protect savers:
Although the two plans were initiated by the EU before Macron took them, their rejection would signal a clear rebuttal of the French president's more ambitious proposals for the longer term.
Merkel hasn't ruled out a European Monetary Fund, but — like the Dutch and other deficit hawks in the north of Europe — she wants it to be an "intergovernmental", as opposed to an EU-led, institution.
Germany isn't in favor of creating a eurozone budget and finance minister either.
I predicted in September that these would be the most difficult items on Macron's wishlist, but other things are still doable: harmonizing corporate tax rates and asylum procedures, creating an EU military intervention force, reforming the Common Agricultural Policy. Read more "Macron's German Challenge, What America Should Attempt in Syria"