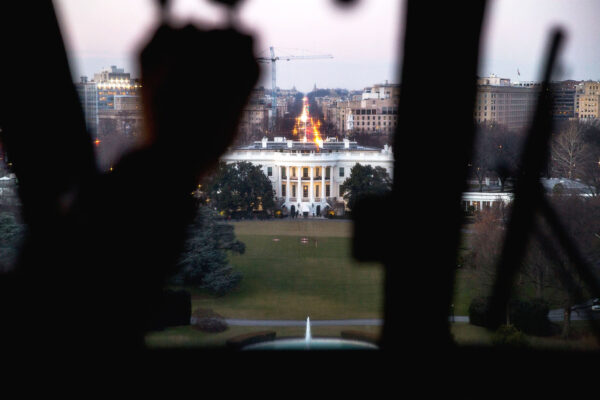 John F. Harris argues in Politico that the center-right anti-Trump movement could outlive the president and make common cause with the center-left.
Both oppose efforts to stifle free thinking and the bullying of those who dissent from ideological or racial orthodoxy, he writes.
James Bennet was recently fired as opinion editor of The New York Times for publishing an incendiary op-ed by Republican senator Tom Cotton. A Boeing spokesman resigned over an article he wrote 33 years ago, as a young Navy lieutenant, in which he argued against women in combat. There are countless other examples of Americans losing their jobs for holding the "wrong" opinion or for merely giving a platform to the wrong opinion.
"If we lived under some fickle absolutist king, who arbitrarily decided what was offensive, outrageous or even criminal, we'd all recognize the illiberalism of it," Jonah Goldberg writes in his newsletter. "But when a mob arbitrarily rules the same way, we call it social justice."
The pro-Trump right loves to hate on left-wing cancel culture, yet they have purged many Trump critics from conservative media, organizations and think tanks. Under the guise of free speech, Trump wants the federal government, not social-media companies, to decide what the likes of Facebook and Twitter can publish. So much for free enterprise. (And have Republicans considered what a Democratic administration might do with such power?)
Traditional conservatives and liberals also share an interest in propping up institutions, which the Bernie Sanders left and the Trump right agree are beyond repair. The far left wants to abolish the Electoral College, Immigration and Customs Enforcement and in some cases the police. The far right wants to uproot the media, universities and the Washington "deep state". The center-left and center-right argue for reform.
Harris wonders if the alliance will endure beyond the election:
Once Trump leaves, so too will the incentives that drove liberals and conservatives together in opposition.
But defeating Trump in November will not necessarily defeat the authoritarian right. Read more "Center-Left and Center-Right Need to Team Up Against Extremists"