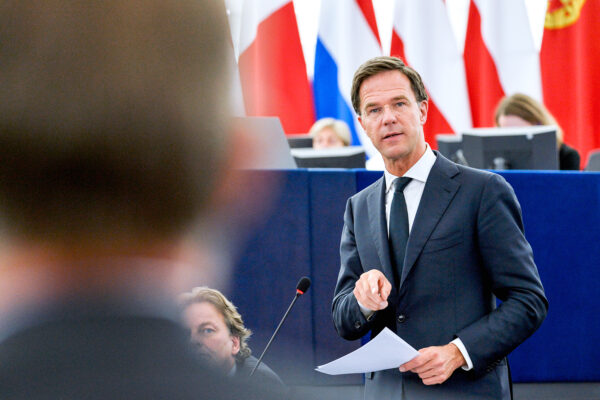 Dutch prime minister Mark Rutte's speech in the European Parliament on Wednesday was reported widely differently in the press.
Whereas Dutch media led with the mildly Euroskeptic Rutte's defense of European integration, reporters from other countries prioritized his opposition to higher EU spending.
Dutch headlines
International headlines
Deutsche Welle (Germany): "Rutte says more EU is not the answer"
Knack (Belgium): "Rutte argues in Strasbourg for pragmatic European cooperation"
Politico: "Dutch PM doubles down on smaller budget, stricter EU rules"
What did he say?
Neither the Dutch nor the international media got it wrong per se.
On the one hand, Rutte said his views on the EU have changed.
At a time when the liberal world order is challenged from all sides, the EU must be more than a single market; it must be a community of values.
The Dutchman called for more ambitious climate goals, cuts to agricultural subsidies, concerted European efforts on immigration and finalizing the single market in (digital) services — goals he shares with EU modernizers.
On the other hand, he still resists ever-closer union for its own sake as well as the prospect of "transfer union": the permanent subsidization of economically weak member states on the periphery by the core.
He said unity and ever-closer union are not the same thing. "The EU needs to under-promise and over-deliver." Countries that lag behind must undertake structural reforms before asking the rest of the EU for help — a view Rutte has long held and shares with Germany.