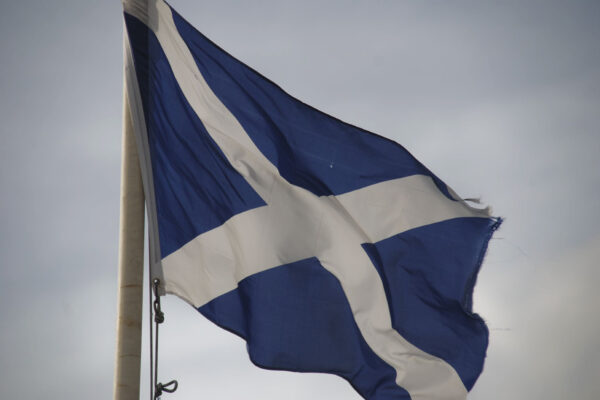 Scottish first minister Nicola Sturgeon has said she wants to hold a second independence referendum for the region in either late 2018 or early 2019.
The announcement comes days before the United Kingdom is expected to formally inform its allies in the European Union that it intends to withdraw from the body. Such a notification would trigger a two-year divorce process. If Sturgeon gets her way, that means Scots would be asked to choose between the EU and the United Kingdom by the time the terms of "Brexit" are known.
Sturgeon and a majority of Scots elected to remain in the EU in a referendum last year. They were outvoted by majorities in England and Wales.
The first minister told reporters in Edinburgh on Monday that she would do her utmost to represent Scotland's interests in the negotiations with the EU.
But, she added, "I cannot pretend to the Scottish people that a compromise agreement looks remotely likely given the hardline response from the prime minister so far."
Hard exit
Theresa May, the Conservative prime minister, has made controlling immigration from the EU her priority.
The other 27 member states have made clear that continued access to the European single market hinges on open borders. To them, it is imperative that the EU's "four freedoms" — of capital, goods, services and people — are not separated.
Unless either side changes its mind — and that seems unlikely — a "hard" exit from the EU is inevitable. There would be no Norway- or Switzerland-style deal, under which exporters could enjoy relatively unimpeded access to European markets.
Unacceptable
For the Scottish nationalists, this is unacceptable.
Theirs is not an economic argument per se. Scotland trades four times more with the rest of the United Kingdom than it does with Europe. A collapse in oil prices has only made the petroleum-rich region more dependent on subsidies from London.
But the Scots shudder at the thought of isolating themselves from likeminded nations in Europe.
A "hard" exit would not only make Scottish fish and whisky more expensive for European consumers; it would complicate joint ventures, jeopardize EU-funded scientific research, make travel to Europe more time-consuming for Scots and studying in Aberdeen, Glasgow and St Andrews less attractive to Europeans.
Convenient
There are also politics involved.
Sturgeon's Scottish National Party has been losing popularity in the wake of the first independence referendum, in 2014, when the unionists prevailed by a 10-point margin. Voters have started to notice shortcomings in education and policing. Shifting attention back to the independence question is convenient for the SNP, which is the only separatist party in Scotland.