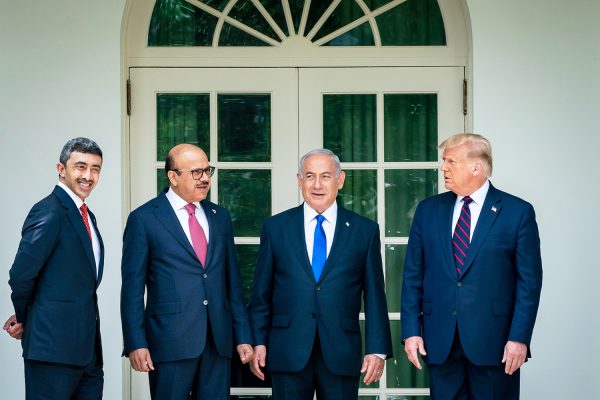 I haven't been Donald Trump's greatest fan, but for once he deserves praise: for facilitating the normalization of ties between Israel and two of its Arab neighbors.
In a treaty signed at the White House on Tuesday, Bahrain and the United Arab Emirates entered into diplomatic relations with the Jewish state for the first time.
Only Egypt and Jordan had so far. Other Arab states do not accept Israeli passports and do not exchange embassies with Tel Aviv.
We don't know how involved Trump was in the negotiations, and the agreements fall short of what he calls a "peace deal". The countries weren't at war.
But it's a significant step and a welcome departure from previous presidents, who allowed the Palestinians a veto over Arab-Israeli relations. Read more "Trump Deserves Praise for Ending the Palestinian Veto"