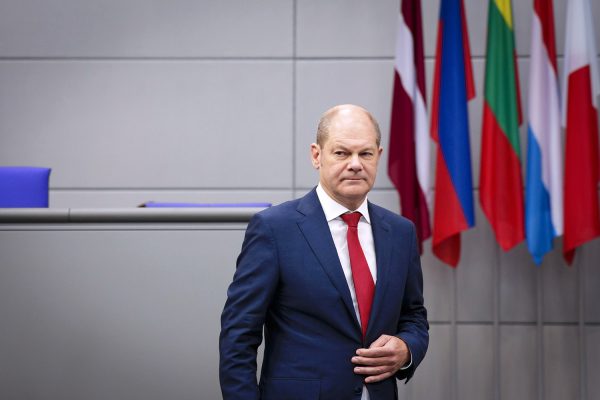 Germany's Social Democrats, Greens and liberal Free Democrats are ready to govern. Two months after the federal election almost to the day, they unveiled a 177-page coalition agreement that lays out their program for the next four years.
Social Democratic Party (SPD) leader Olaf Scholz, who would succeed Angela Merkel as chancellor, described the deal as the "biggest industrial modernization of Germany in more than 100 years." It calls for major investments in decarbonization and digitalization.
Free Democratic Party (FDP) leader Christian Lindner would succeed Scholz at the Finance Ministry, despite his party being the smallest in the "traffic light" coalition (named after the parties' colors).
The Greens get climate and foreign policy, and the right to nominate Germany's next EU commissioner. (Unless the conservative Ursula von der Leyen is reelected as commission president.)
Here are the highlights. Read more "What's in Germany's "Traffic Light" Coalition Agreement"