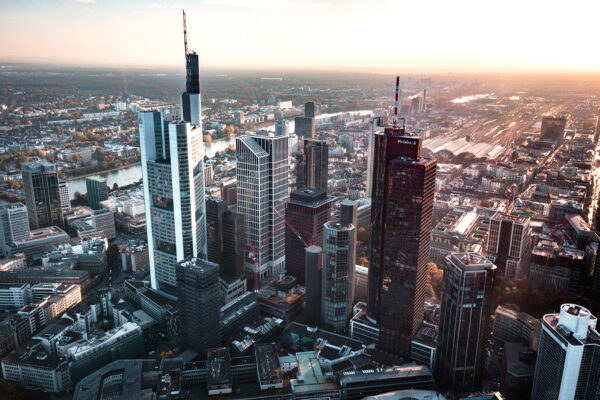 Germany's two largest political parties lost support in elections in Hessen on Sunday, a lightly populated state in the center of the country that contains the commercial capital of Frankfurt.
The Christian Democrats went down from 38 to 28 percent support, according to exit polls. The Greens, who have shared power with the right in Hessen since 2013, went up from 11 to 20 percent — a major victory, which will probably make it possible for the two parties to continue their coalition.
The Social Democrats, who govern with the Christian Democrats nationally, suffered yet another historic defeat. Their support fell from 31 to 20 percent, their worst result in Hessen ever.
Trends
The election in Hessen confirmed a number of trends:
Germany's Social Democrats (SPD) are in a deep crisis. The fact that they govern in a "grand coalition" with the right is part of the problem: leftwingers are defecting to the Greens. But there are also voters in the middle who see Angela Merkel's CDU as a reasonable alternative. My own view is that the SPD is unlikely to recover as a big-tent "people's party" and would be better off choosing a side in the country's new political divide.
Merkelism is not unpopular. If anything, the rise of the pro-refugee but fiscally cautious Greens is a vindication of her program. In Hessen, the CDU lost more voters to the Greens than to the far-right Alternative for Germany.
The far right should be neither over- nor underestimated. The Alternative got 13 percent support in Hessen, which is in line with its popularity nationwide. There is a constituency among disaffected conservatives for an anti-immigrant and Euroskeptic party, but it is not a large one.
The liberal FDP isn't appealing to that constituency. Christian Lindner has moved his party to the right — and refused to enter into a national coalition with the Christian Democrats and Greens — in a bid for right-wing voters. Just as in Bavaria two weeks ago, however, the FDP's support in Hessen barely budged.
Fragmentation and polarization — just like everywhere else: Cosmopolitan Green party supporters are concentrated in urban areas. The anti-immigrant Alternative is popular in small towns and the countryside. Greens are younger and better educated. Rightwingers are older and more blue-collar. The old parties are split and satisfy fewer voters. This is all reflective of Europe's culture war.