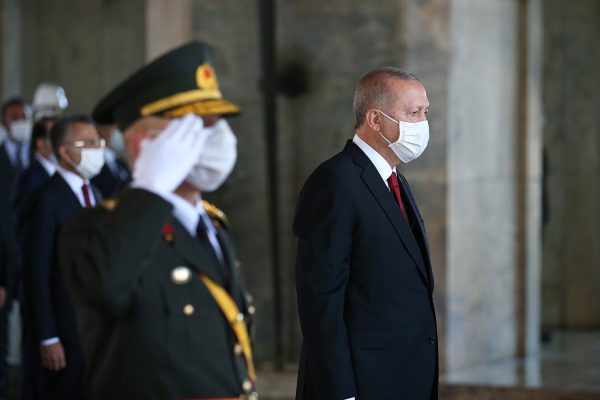 Tensions in the Eastern Mediterranean show no sign of easing.
Turkey's Recep Tayyip Erdoğan has accused the EU of "modern-day colonialism" for supporting Greek claims in the region.
His government has accused the United States of violating the "spirit" of the NATO alliance by lifting an arms embargo on Cyprus.
Greece and Turkey are both in NATO, but they have a history of antagonism and overlapping maritime border claims. Those long-standing disputes have been rekindled by the discovery of national gas in waters around Cyprus, the northern half of which Turkey recognizes as an independent republic. Read more "Turkey Lashes Out at Allies in Mediterranean Border Dispute"