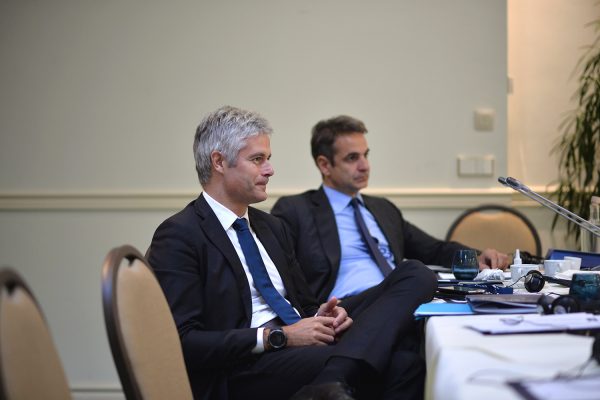 For years, hardly any good news came out of Greece. Now it is one of the few places in Europe where the future looks bright. What happened?
Politics
There is a new party in power. In July, New Democracy won the election with almost 40 percent support against 31.5 percent for the left-wing Syriza party of outgoing prime minister Alexis Tsipras. This was enough to give the center-right 158 out of 300 seats in parliament. The new government is led by Kyriakos Mitsotakis, whose father, Konstantinos, was prime minister of Greece between 1990 and 1993.
Syriza had come to power on a promise to end EU-imposed austerity, but in office Tsipras accepted the terms of Greece's creditors and enacted cuts and reforms.
In opposition, the Harvard-educated Mitsotakis, who worked as an investment banker before entering politics, revamped New Democracy. Formerly one of Europe's most conservative parties and a bulwark of Greece's traditional ruling class, Mitsotakis shifted the party to the center, where it found new voters.
Economic program
Mitsotakis' economic program aims to improve Greece's investment climate, including by cutting taxes.
Corporate tax is due to fall from 28 to 20 percent in the next two years. Tax on incomes under €10,000 will go down from 22 to 9 percent. VAT rates will be cut as well.
Together with reforms in the public sector, the changes appear to be paying off:
Consumer confidence is at its highest since 2000.
Capital controls have been lifted, although not fully.
GDP grew 1.9 percent in 2018, faster than in France and Germany.
Economic growth can partly be attributed to the last government, but consumer confidence skyrocketed upon Mitsotakis' victory in July and he is clearly keen to accelerate the country's recovery.
Problems ahead
There is still much to be done. Greek debt as a share of GDP stands at 180 percent. Greek banks are still full of non-performing loans. Unemployment, at 17 percent, is more than double the eurozone average of 7.4 percent. One in three young Greeks are out of work. Almost 400,000 have left the country since 2010. Tax evasion remains rampant, although Mitsotakis hopes to improve compliance by encouraging electronic transactions.
He knows his government needs credibility as Greece cannot face all of its problems on its own. The financial restructuring has been critical to Greece's success. Now it needs to stay the course.