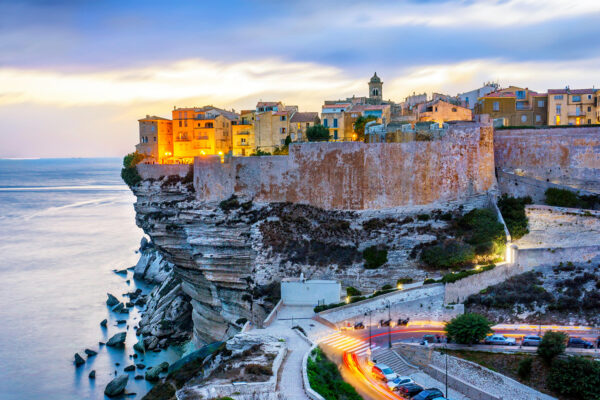 Earlier this month, a nationalist coalition called Pè a Corsica (For Corsica) won control of the island's regional assembly with 56.5 percent of the votes.
Pè a Corsica's success may certainly entail more bargaining power for the island vis-à-vis a staunchly centralist French government and it represents yet another European region seeking to forge its own path away from a dominant nation state.
But it is unlikely to lead to a Catalonia-style rebellion.
The history
A part of Italy until 1768, Corsica has enjoyed autonomy within France since 1982.
The island's nationalist movement traces its origins to demographic shifts that occurred in the early 1960s. Some 18,000 pieds-noirs (white settlers from Algeria) relocated to Corsica during those years and took over its lucrative wine industry. Many original inhabitants returned following the collapse of the French colonial empire. They found themselves in a disadvantageous position and their native Corsican language under threat.
The islanders also feared environmental degradation from both France and Italy. The former planned to use Corsica's Argentella silver mine as a nuclear test site. The latter regularly dumped toxic waste off its western coast.
Protests culminated in the mid-1970s and calls for independence became vociferous. Radicals formed the National Liberation Front of Corsica, which carried out attacks in Corsica and mainland France.
Violence continued to mar the Corsican nationalist movement until 2014. Its cessation has facilitated a rapprochement between parties seeking autonomy and those seeking independence.
Dependence on France
Although the nationalists have won a majority, fewer than one in two Corsicans voted in the election.
According to opinion polls, a majority of the 330,000 islanders are still in favor of retaining a relationship with France.
Furthermore, Corsica is France's least developed region and it relies heavily on tourism and handouts from Paris. Corsican leaders know this. The nationalists' Gilles Simeoni is not calling for anything close to independence but rather for dialogue, "so that the Corsica question is settled politically in a peaceful and long-lasting manner."
Corsica's demands
Pè a Corsica makes three demands:
Equal status for the Corsican language.
A release of political prisoners.
Barring foreigners from buying Corsican estates.
The first faces a major obstacles: Article 2 of the French Constitution states, "The language of the republic is French."
This provision is why France still hasn't ratified the European Charter for Regional or Minority Languages.
Whether or not Emmanuel Macron's government is willing to acquiesce to the second demand remains to be seen.
As to the third, the French government is powerless to prevent foreigners from buying land in Corsica as this falls under EU jurisdiction.
Treading carefully
All too aware of the inertia of the French government in regional affairs, Simeoni has said he is keen to move past the politeness of the first official French response (Prime Minister Édouard Philippe has invited him to meet in Paris) and pursue a true dialogue.
For now, the government in Paris can breathe a sigh of relief. Unlike its counterpart in Madrid, it is not dealing with a separatist uprising.
But Macron and Philippe can't rest easy. The electoral success of the Corsican nationalists forces them to tread carefully. Other regional minorities in the "Hexagone" will take note if the Corsicans extract concessions.