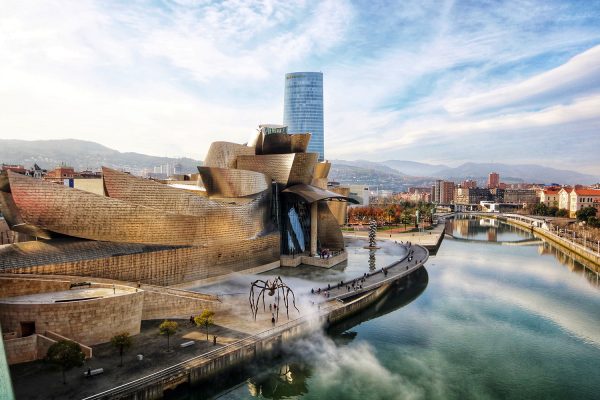 Attitudes in Spain's Basque Country have mirrored Catalonia's surge in separatism.
When the European Court of Human Rights ruled in 2010 that Spain's Constitutional Court had been correct in declaring a Basque independence referendum illegal, the region accepted it.
But when the same Constitutional Court threw out part of Catalonia's autonomy statute that same year, it galvanized the separatist movement.
The Catalans are now determined to vote on independence. Opponents fear a domino effect. They worry that, if the Catalans are successful, the Basque Country may push for independence next.
That seems unlikely.
Moderated
The Basques are notorious for their separatist tendencies but have moderated in recent years.
When the far left tried to legislate for a vote on self-determination in 2015, the Basque lehendakari (president), Iñigo Urkullu, rejected it. The ETA has put down its arms.
The last serious attempt to separate the Basque Country from Spain was made in 2003, when Juan José Ibarretxe, one of Urkullu's predecessors, proposed to turn the autonomous community into a free associate of Spain: the Basque and Spanish legal systems would be separated and inhabitants of the region would be classed as Basque "nationals" or "citizens" while retaining their Spanish passports.
Controversially, the plan would have allowed Basque governments to call referendums, which could have led to a vote to break away from Spain.
The Spanish parliament considered this unconstitutional and quashed the plan.
Political influence
The Basques now hold some important cards in the Spanish political system.
Prime Minister Mariano Rajoy was only able to get his annual spending plan through Congress this year with the support of the Basque Nationalist Party. The Basques negotiated higher infrastructure spending and tax reform in return for their votes.
Aitor Esteban, the spokesman of the Basque group in the Spanish parliament, has warned Rajoy not to intervene excessively in the Catalan situation lest it undermine their own relationship. Because Rajoy doesn't have an absolute majority in Congress, the Basques have influence.
It was once said that the difference between nationalists in the Basque Country and Catalonia was that the Basques wanted to leave Spain and the Catalans wanted to run it. Now it seems the other way around.