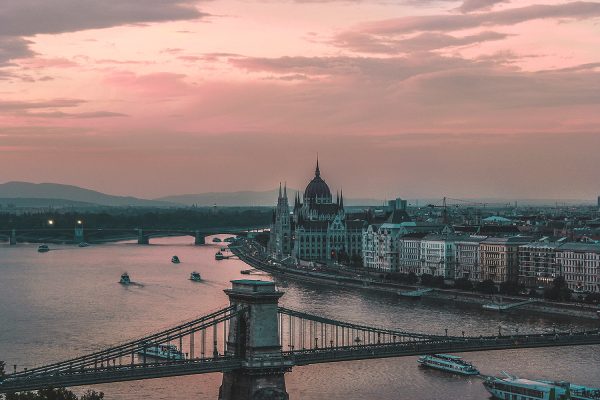 The European Union is clamping down on its recalcitrant Central European member states.
The European Commission has opened what is called an infringement procedure against the Czech Republic, Hungary and Poland for failing to take in their share of refugees.
This comes on the heels of several probes into Hungary's and Poland's right-wing governments.
EU countries committed to distributing 160,000 asylum seekers across the bloc in 2015 to ease the burden on Southern European member states. The Central Europeans have refused to do their bit.
The Czech Republic was only expected to house 2,691 people, Hungary 1,294 and Poland 6,182 — at a time when countries like Germany and Sweden sheltered hundreds of thousands of immigrants.
Yet even those token amounts were apparently too much.
Ultimatum
The European Commission last month set a deadline for the three to start accepting migrants or risk sanctions.
On Tuesday, the ultimatum expired.
"I regret to say that despite our repeated calls, the Czech Republic, Hungary and Poland have not yet taken the necessary action," the EU's migration commissioner, Dimitris Avramopoulos, reported.
He added that Europe is as much about "sharing difficult moments and challenges" as it is about "common dreams".
Sweet without the bitter
Other politicians have been blunter.
Martin Schulz, the German Social Democratic Party leader and former European Parliament chief, has accused the Central Europeans of wanting only the sweet of EU membership without the bitter:
When it comes to agricultural policy, it's all "Yes, please." When it comes to subsidies, it's all "Yes, please." And when it comes to solidarity in refugee policy, it's "No, thank you." That's not acceptable.
The Czech Republic, Hungary and Poland are three of the top five net recipients of EU funds with a combined yearly subsidy of €20 billion euro. Most of the money goes to supporting farmers and financing infrastructure.
Illiberal Hungary
The European Commission is conducting a separate investigation into Hungary's attempts to make life impossible for the Budapest-based Central European University, which was founded in 1991 by the Hungarian-born billionaire George Soros.
The European Parliament has opened a probe of its own into the state of democracy and rule of law in the country.
For years, Viktor Orbán has undermined the independence on Hungary's courts, central bank and news media. He has removed checks on his parliamentary majority and ignored European pleas not to pursue illiberal economic policies and do business deals with Vladimir Putin's Russia.
Court fight
Poland, which is ruled by Orbán's allies in the socially conservative Law and Justice Party, has been at loggerheads with the European Commission over its assault on the judiciary.
Soon after coming to power, the party removed justices appointed by its liberal rival. It introduced reforms that the Constitutional Tribunal's president, Andrzej Rzepliński, said violated the high court's independence. He threw out the changes, but Law and Justice refused to accept this judgement.
The government escalated the standoff by proposing to give itself the right to decide which of the court's rulings are published and not — a blatant attempt to hide unfriendly verdicts.
Like Orbán, the leaders of Law and Justice have purged political opponents from government agencies and state-run companies. Critical media outlets have been threatened by lawmakers. Poland has loosened public spending and adopted protectionist economic policies the European Commission advised against.