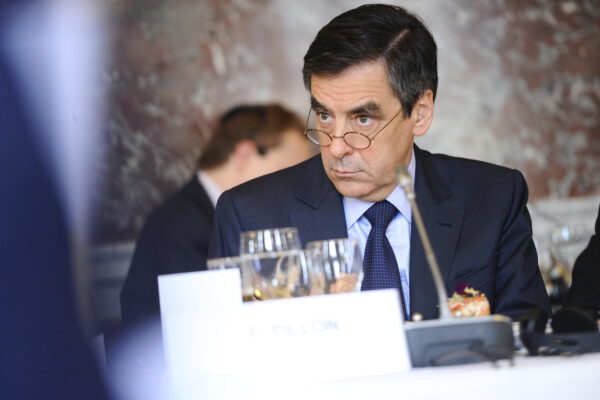 François Fillon has gone back on his word and said he will remain a candidate for the French presidency, despite an investigation being opened into accusations that he paid his wife hundreds of thousands of euros over the years for a fictitious job.
Fillon, the center-right Republican candidate, had earlier vowed to pull out of the contest if such an investigation was launched.
Now he maintains it is up to the French people.
"Only universal suffrage, and not an investigation, can decide who will be the next president of the republic," he told reporters in Paris.
Fillon also repeated his allegation that the probe is politically motivated. "It is an assassination," he said.
Losing support from the center
Diehard Republicans may believe that, but Fillon has already lost the support of the French center.
Polls show his support falling from 26 percent in early January to the low twenties. This has allowed the liberal former economy minister, Emmanuel Macron, to slip into second place.
Whoever places second in the first voting round in April would face Marine Le Pen of the National Front in the second voting round in May. Her support is stable at between 25 and 27 percent, but she is unlikely to prevail in a two-person race.
Integrity
Open Europe's Vincenzo Scarpetta argues that questions about Fillon's integrity wouldn't have been so damaging if he hadn't made integrity a centerpiece of his campaign.
When he was competing with his former boss, Nicolas Sarkozy, for the Republican presidential nomination last year, Fillon once memorably said, "Who can imagine General de Gaulle put under investigation?"
At the time, it was Sarkozy who was being investigated.
The same Sarkozy remains influential on the French right, but neither he nor anyone else has been able to convince Fillon to drop out for the good of the party.
Should have nominated Juppé
The Republicans would have been better off nominating Alain Juppé, the urbane former prime minister who was the favorite until Fillon surged in the final weeks of the Republican primary.
Juppé would have been a strong general election contender, but he failed to impress socially conservative voters.
Now Macron, another centrist with even more liberal views than Juppé, is likely to end up as president.