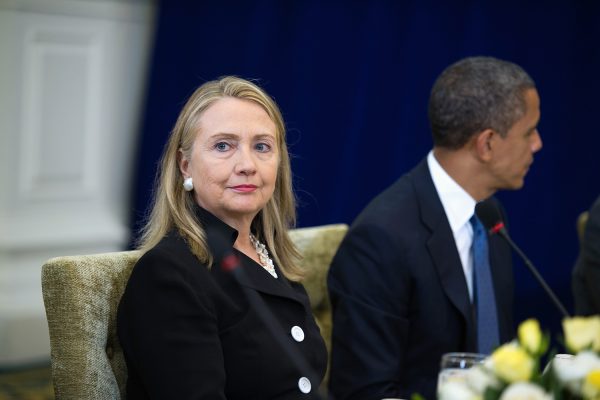 The week before election day is always nerve-wracking, this year's near-apocalyptic feel notwithstanding.
So perhaps it's fate that in the most contested election in decades, the gap between Hillary Clinton and Donald Trump is narrowing.
According to FiveThirtyEight, the Democrat enjoyed a 6.8-percent lead in the popular vote projection on October 18. As of November 2, it's a 3.5-percent lead. The race is tightening.
Not that 3.5 percent is an insubstantial margin: FiveThirtyEight — the most Trump-favorable of the election models — projects that Clinton retains a seven-in-ten chance of victory. Those are solid (albeit not certain) betting odds.
Even the "Dewey Defeats Truman" beat-the-polls trope rings hollow. Yes, Harry Truman won reelection by a margin of 4.5 percent despite trailing by 3.5 percent in the polls (an 8-point swing). But as FiveThirtyEight points out, the fact that there are now exponentially more polls in the field — and almost seventy years of methodology improvement since then — we can't reasonably expect such a monumental error to take place.
Clinton's advantages
That being said, for many Democrats (including me), a 3.5-percent race is far too close for comfort. Yet while Donald Trump could actually pull this off, there are four data points which give me comfort.
None of these data points indicate that Clinton is assured to win next week. What they do point to, however, is that Trump has few avenues by which to beat the polls. Democrats should emotionally prepare for the possibility of a Trump victory, but it's nowhere near time to break out the cyanide.