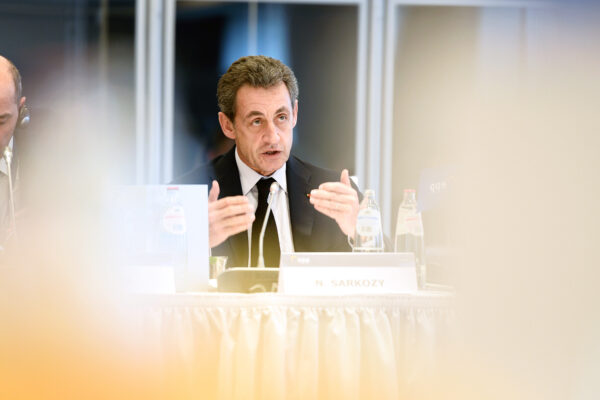 The political comeback of former French president Nicolas Sarkozy came to an abrupt halt on Sunday night, when he placed a disappointing third in the contest for his party's 2017 presidential nomination.
Sarkozy had been expected to quality for a runoff next week together with Alain Juppé, a former prime minister.
But Sarkozy's own former premier, François Fillon, surged into first place, winning 44 percent support with 3.2 million of the votes counted.
Juppé placed second with 28 percent support, followed by Sarkozy at 21 percent.
United right
The former president immediately backed Fillon but praised both top contenders as men of "high quality".
"The page has, I hope, turned definitively on fratricidal war on the right," he said.
Sarkozy returned to frontline politics in September 2014, when an election for the party presidency had deeply divided conservatives. Jean-François Copé, Sarkozy's favorite, and Fillon, the two candidates at the time, accused one another of fraud. The latter even temporarily withdrew his supporters from the party in parliament.
Sarkozy eventually took over the party's leadership and rebranded it as Les Républicains. He moved it further to the right on identity issues, calling for stricter nationalization requirements and the banning Islamic headscarfs and halal meals from universities and high schools.
The strategy was a familiar one for Sarkozy. He similarly tacked to the right in the runoff of the 2007 presidential election and got into the Elysée Palace on the back of Front national supporters.
It worked again in departmental elections in March 2015, when a united right pushed the Front into third place across the country.
Too far
Sarkozy expanded his criticisms of the multicultural society in the wake of Islamic terrorist attacks in Paris later that year. He again defeated the Front in regional elections in December — although that may have owed as much to alliances he forged with centrist parties as it did to Sarkozy's increasingly hardline rhetoric.
As this year's presidential primaries drew closer, there were signs Sarkozy was going too far.
After the Nice terror attack in July, Sarkozy proposed a far-ranging scheme to detain up to 10,000 people who have been identified by the French security services as potentially radicalized. Such an effort would have defied the presumption of innocence and required constitutional reform. Sarkozy dismissed such complications as "legal niceties".
While he retained the support of party activists, the electorate at large was starting to lose faith in Sarkozy (again). Polls suggested that just one in three French voters had a positive opinion of him anymore.
Sunday's primary was the first of its kind and open to not just Republican Party members but all registered French voters who were willing to pay a €2 free and profess allegiance to center-right values. Turnout exceeded everybody's expectations and that may have been what doomed Sarkozy's chances of qualifying for the second round.