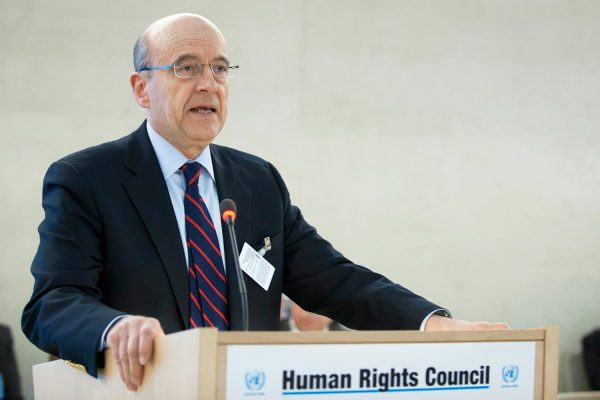 Polls suggest former French president Nicolas Sarkozy's right-wing strategy to win his party's presidential nomination is not paying off.
After the seven Republican candidates vying to replace François Hollande, the Socialist Party incumbent, next year participated in the first televised debate of the primary last week, Alain Juppé, a former prime minister, remained in the lead with almost 40 percent support.
Sarkozy is polling around 33 percent.
Hard line
The former president, who lost his reelection battle against Hollande in 2012, briefly saw his popularity rise this summer, following a spate of Islamic terrorist attacks in France.
Now it seems that for many conservative voters, he went too far.
After a Tunisian man killed 85 people with a cargo truck in Nice and a Catholic priest was murdered by two Arab teenagers in Normandy, Sarkozy proposed a far-ranging scheme to detain up to 10,000 people who have been identified by the French security services as potentially radicalized. Such an effort would defy the presumption of innocence and require constitutional reform. Sarkozy has referred to such complications as "legal niceties".
"The priority is ensuring the security of French citizens," he said.
Juppé, who is altogether more of a centrist, rejected the scheme, saying the rule of law "is not a legal nicety" after all.
Sarkozy had earlier proposed a ban on headscarfs at public universities and a tightening of nationalization requirements. When his party beat the far-right Front national into second place in local elections last year, it felt like a vindication of Sarkozy's hard line.
The center holds
But those local election victories owed as much to Republican alliances with centrist parties.
The left, by contrast, was divided: The Socialists squandered the goodwill of their far-left allies when they enacted liberal economic reforms.
Core Republican supporters are still with Sarkozy. An Ifop poll conducted in August showed that 60 percent of them trust the former president.
But he is far less popular with the electorate at large. The same survey revealed that only one in three voters has a positive opinion of Sarkozy.
Juppé, despite having no fewer skeletons in his closet, is seen as a safer pair of hands. He would be the preferred choice of the vast majority of French voters in a second-round runoff against the Front's Marine Le Pen.