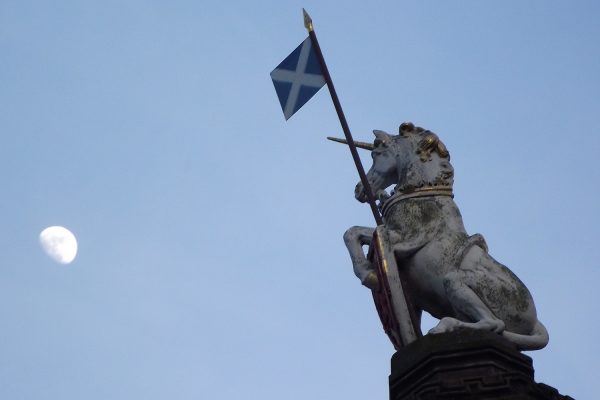 Britain's exit from the European Union could be delayed until there is agreement from all four parts of the United Kingdom on how to proceed.
Theresa May, the new prime minister, made good on her commitment to keep the union intact when she promised on Friday not to invoke Article 50 of the EU treaty — which would trigger a two-year divorce proceeding from the bloc — until all devolved governments agree on a strategy.
She spoke in Scotland, which voted overwhelmingly to stay in the European Union in a referendum last month.
Northern Ireland, which is the only part of the United Kingdom that shares a land border with a fellow EU member state, also voted to remain whereas majorities in England and Wales voted to get out.
"Strong position"
Nicola Sturgeon, Scotland's first minister, seized on May's comments to argue she was now in a "strong position" to advocate for Scottish interest during "Brexit".
She told the BBC's Andrew Marr it might be possible for Scotland to stay in both the EU and the United Kingdom even if England and Wales leave the former.
But she wouldn't take the possibility of a second independence referendum off the table either.
Sturgeon's Scottish National Party still calls for secession despite losing an independence referendum in 2014.
Spanish obstacle
Any attempt to keep Scotland in the EU while other parts of the United Kingdom leave could run into opposition from Spain, which worries about encouraging separatists in Catalonia and hopes to restore Spanish control over Gibraltar after 300 years of British rule.
Like the Scots, inhabitants of the Rock voted overwhelmingly to stay in the EU. Their livelihoods, as well as those of many Spaniards living nearby, depend on the open border between the territory and Spain.