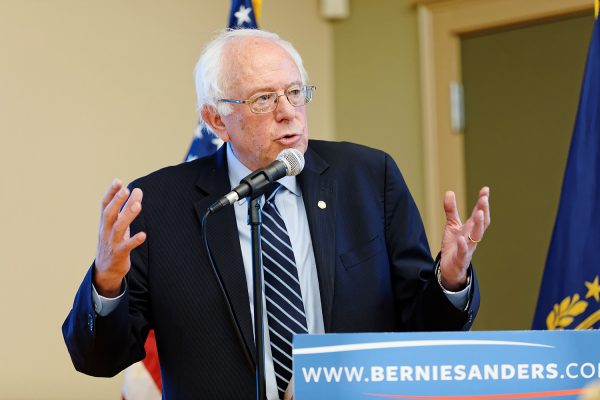 As Americans try to make sense of what is happening in British politics, Labour Party leader Jeremy Corbyn is sometimes compared for convenience with Democratic Party candidate Bernie Sanders, another leftwinger.
There are similarities. Both are old men who appeal mostly to disillusioned millennials. Both are to the left of their parties. And both are refusing to give up when it's obvious to everyone else that they've lost.
But dig a little deeper and you'll find significant differences that should give Bernie Sanders' supporters pause.
A real socialist
Sanders calls himself a democratic socialist but is really a social democrat. His policies — universal health care, debt-free (not actually free) college tuition, higher taxes on the rich, tougher regulation of businesses — are all pretty mainstream in Europe.
Corbyn really is a socialist.
Britain already has universal health care, so there's little to fight for there. Except Corbyn attacks even the smallest steps to liberalization of the cherished National Health Service (which, like Medicaid and Medicare in the United States, is hugely expensive, bureaucratic and in dire need of reform).
Corbyn actually does support free college education. He wants to get rid of the tuition fees that were introduced under the last Conservative-led government.
He doesn't just support higher taxes on the wealthy or tougher regulations; he calls for a comprehensive redistribution of wealth and wants to renationalize industries.
The company you keep
If that isn't radical enough, consider this: Sanders is a dove, but Corbyn is a pacifist. He has opposed every single British military engagement since he was elected to Parliament in 1983. He opposes nuclear weapons. He even opposed them at the height of the Cold War, when the Soviet Union had missiles pointing at Britain.
Despite this, Corbyn has never got around to condemning the terrorist violence that was carried out by Irish republicans in the 1980s. Instead of allying with the left-wing and Irish nationalist Social Democratic and Labour Party, Corbyn chose to affiliate himself with Sinn Féin and the Provisional IRA, both of which endorsed violence to bring about a unification of Ireland.
If you want to learn more about Corbyn's shameful associations during the Northern Irish Troubles, read this post by Alex Massie in The Spectator.
Corbyn's questionable sympathies don't end there. He also has a blindspot to antisemitism.
When he was still a backbencher, Corbyn hosted representatives of Hamas and Hezbollah in London, saying it was his "honor and pleasure" to have such "friends" with him.
Corbyn has defended those invitations by saying all sides need to be heard in a peace process. Except neither Hamas nor Hezbollah is interested in peace. They exist to destroy Israel and kill Jews.
It's not something they hide. They are quite explicit about it.
And if Corbyn was interested in hearing "all sides", then why didn't he talk to any Israeli representatives?
Find someone else
Dear Sanders supporters, this is not a man you want on your side.
If you are looking for a Labourite to support, consider Angela Eagle. She's a former trade unionist and cabinet minister who could soon replace Corbyn as leader. She's also only the second openly lesbian member of Britain's Parliament.
Or take a look at Dan Jarvis, a former Parachute Regiment commander who served in Afghanistan, Kosovo and Sierra Leone.
Or Hilary Benn, the former shadow foreign secretary and a champion of internationalism.
Or Sadiq Khan, the recently-elected mayor of London, who made an impassioned plea for Britain to stay in the EU despite criticism from Corbyn's allies.
There are plenty of brave men and women in the Labour Party leftwingers can admire and respect. Corbyn isn't one of them.