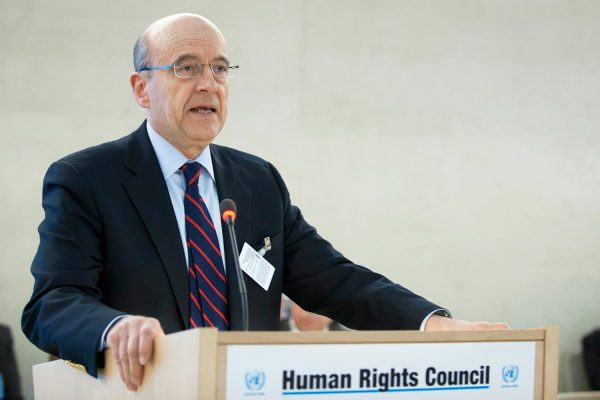 The two leading contenders for the French right's presidential nomination are drawing different lessons from the EU referendum across the Channel.
Nicolas Sarkozy, the former president who sees the Euroskeptic Front national as the biggest threat to his party, Les Républicains, argues that Britain's exit is a wake-up call for the rest of Europe. He wants sweeping treaty changes to take power away from the European Commission and create a joint Franco-German presidency of the eurozone.
Sarkozy has previously called for a revision of the Schengen free-travel area to make it harder for immigrants to cross the bloc's internal borders.
His rival, Alain Juppé, a former prime minister who appeals more to French voters in the center, agrees that Europe needs to take a step back. He has proposed a pause on enlargement and wants fewer rules coming out of Brussels.
But he also argues now is the time to reinvigorate the European Union with new purpose. "For France, Europe doesn't make sense if it isn't a political project," he writes.
That's the view across the south. Italy and Spain argue the answer to Brexit is "more Europe" whereas Central and Northern European member states, including the Netherlands and Poland, fear that would only aggravate Euroskepticism.
Favorite
Juppé is the favorite to win his party's presidential nomination. A TNS Sofres poll published in Le Figaro shows him winning 37 percent support against 30 percent for Sarkozy in a first voting round. Juppé would beat Sarkozy 62 to 38 percent in a runoff.
But don't count out Sarkozy just yet. There is a long summer ahead before the nominating process gets underway and he has defied the odds before.