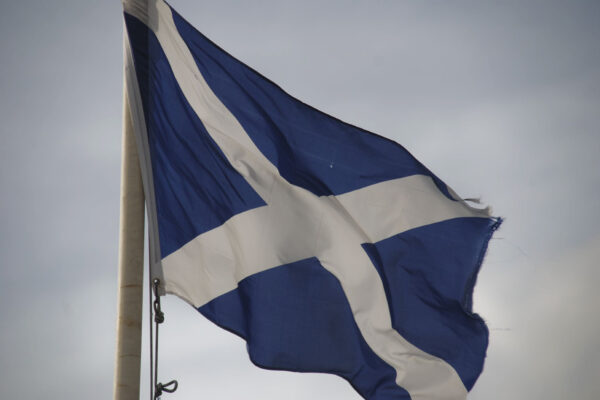 Britain's Conservatives will not devolve more powers to Scotland than they've already promised, Prime Minister David Cameron's new Scotland secretary has said.
The Financial Times reports that David Mundell, the only Conservative Party member elected north of the border, will seek to enact within months a series of reforms Britain's major parties — including the Scottish nationalists — agreed to last year.
But there will not be anything close to federalization, he said, which would give Scotland not only spending but full tax powers.
"Full fiscal autonomy is not in Scotland's interest or in the United Kingdom's interest," according to Mundell. "It would leave a £7 billion black hole in Scotland's finances."
"Federal offer"
Scotland currently gets more money from Westminster than it pays into the union budget. Per capita spending on health care is higher in Scotland than in England and Wales while university education is more heavily subsidized.
The Scottish National Party's victory in last week's election, when it won 56 out of 59 Scottish seats in Parliament, has raised pressure on David Cameron's Conservatives — who also triumphed in the election, winning an overall majority — to devolve more powers to Scotland.
On election night, Boris Johnson, the mayor of London and a potential future Conservative Party leader, suggested that some sort of "federal offer" had to be made to the Scots.
Although a majority rejected independence in a referendum last year, close to half of Scottish voters back the SNP and its platform for increased autonomy.
Devolution
Under the pending legislation, the devolved Scottish government would be able to set its own bands and rates of income tax and spend half the revenue raised from sales taxes. It would also get control over air passenger duties, housing credits and winter fuel payments.
Altogether, the transfer are worth £11 billion, making it the biggest decentralization effort since the Scottish Parliament was reestablished in 1999.
Conservatives hope the transfer of additional competencies to Edinburgh will keep Scottish separatist sentiment at bay but it is unlikely to depress support for the SNP. Deeply anti-Tory, nationalists in Scotland resent David Cameron's reelection and are likely to resist him no matter how many concessions he makes.