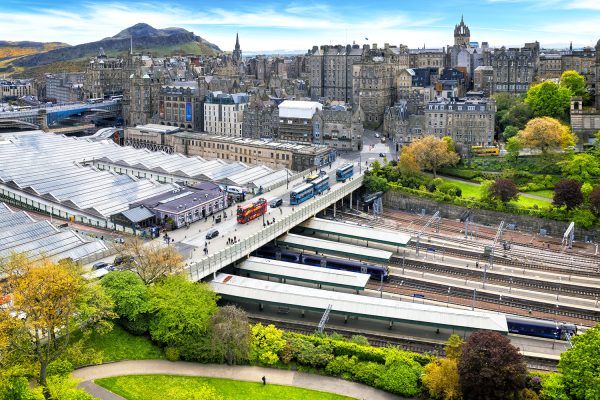 This week, it was announced that rail fares in the United Kingdom will rise 3.5 percent — more than double the rate of consumer price inflation and six times as fast as the growth in wages. This has led to some head scratching. Are British rail users getting value for their money?
Europeans pay less
Discomfort and rage grow when it is pointed out that rail users in continental Europe pay less to travel on more modern trains.
Britain's watchdog found that season tickets of all kinds were significantly more expensive in and out of London than in other cities in the eight major European countries it studied — and those includes pricy Sweden and Switzerland.
According to the study, which analyzed a complex picture of long distance and urban routes, with peak fares and advance purchases, journeys of all kinds cost notably more in the United Kingdom.
Foreign owners
However, it is not just higher ticket prices that anger Britons. They also are annoyed at who owns the rail system and where the money is going.
The names Abellio, Govia and Keolis probably mean nothing to most commuters, yet these companies operate many rail firms.
Collectively, European state railways own more than a quarter of British passenger rail.
Broken down, nearly one in four operators are owned wholly or in part by Deutsche Bahn, the German state railway company.
SNCF, its French counterpart, partly owns six operators and three are wholly or partly owned by the Netherlands' NS.
Competition
Of course, they won their franchises fair and square by demonstrating they were the best companies to operate them.
But if competition shows that the best companies to run Britain's railways are state-owned, what does that say about the justification of privatization?
And what does it say about what privatization has done to Britain?
More subsidies
Alongside all of this is the fact that while rail was operated by the state at a loss of £1 to £1.5 billion, the subsidy level has jumped to around £4 billion since privatization.
The debt of Network Rail, the firm that owns the rail infrastructure, is now on the government books, so the public owns all the liabilities but gets none of the profits.
Backlash
A final point to make is that the company East Coast, which is owned by the state, has, in the last five years, paid back over £1 billion in profits and had a higher passenger satisfaction and reliability rating then any of the private operating companies.
The backlash against the current system is in full swing with the opposition Labour Party proposing that the government bid for and run some of the franchises itself.
Some 60 percent of Britons would support renationalization. Even 70 percent of the otherwise fairly libertarian United Kingdom Independence Party's voters agree.
The Daily Mail, a conservative tabloid, has come out in support of a return to the old system.
As the privilege of paying for standing room only or riding in carriages that should have been decommissioned twenty years ago becomes more expensive once more and ticket revenues go to fund European rail systems, perhaps it is time for the United Kingdom to think seriously about how well managed its rail system is?
Either a return to the days of British Rail or a more sensible private industry might be better.