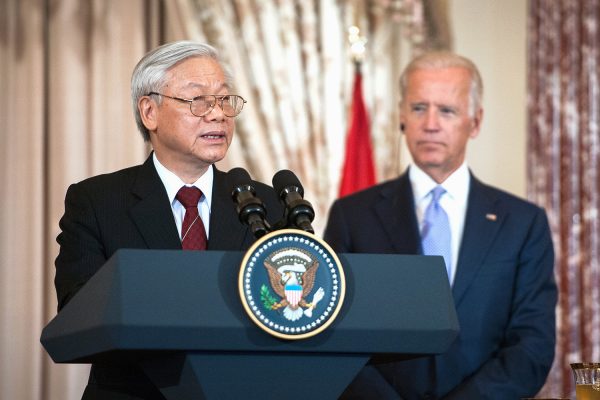 It's easy to hold grudges; it envelopes one in a sense of superiority, a feeling of wronged righteousness, that allows irrational behavior to feel very, very good. When someone hurts you, it can be wonderful to lord that over them forever.
Few wars in American history involve as many hurt feelings as the Vietnam War. Depending on when you chart it, the war lasted anywhere from the late 40s to 1975, when North Vietnam conquered the South. For the US, earnest combat began in 1965 and lasted until 1973, when the Nixon Administration washed its hands of Southeast Asia.
The toll was hefty: 58,000 Americans and anywhere from 1.4 to 3.8 million Vietnamese died. On the American side of the Pacific, the war gave counterculturalism a salient boost in the body politic and for decades much of American foreign and domestic policy hung on the legacy of those years. In Vietnam, the regime used fear of another American invasion to build legitimacy — and support war in Cambodia — up until the 1990s.
So it would be rather easy for both sides to neither forgive nor forget. Whole careers could be made off holding a grudge.
And yet the Americans are about to start arming the Vietnamese.
What the hell just happened here? Read more "How Vietnam Went from American Foe to American Friend"