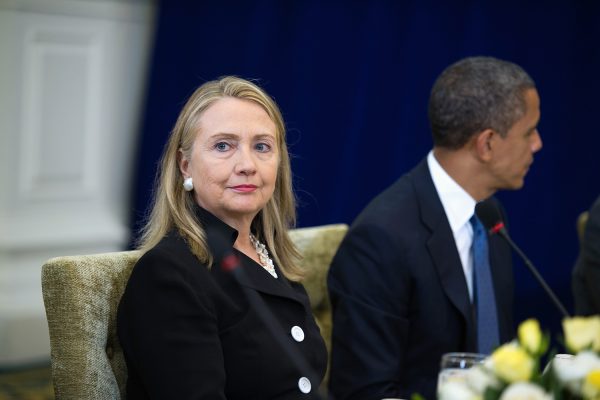 Democrats are gambling if they're proposing to get the Trans Pacific Partnership (TPP) trade agreement through the Senate after the election in November.
Hillary Clinton, the party's presidential nominee, has raised doubts about the treaty, saying it doesn't do enough to create jobs and raise wages.
Her vice presidential candidate, Tim Kaine, also says he can't support the treaty in its current form, despite being one of just thirteen Democratic senators who voted last year to give President Barack Obama so-called fast-track authority to negotiate the pact.
Their newfound skepticism of the agreement, which proposes to liberalize 40 percent of the world's trade, is a gesture to supporters of Bernie Sanders, a self-declared socialist from Vermont who challenged Clinton during the Democratic primaries.
Although polls show a majority of Democratic Party voters support free trade, left-wing activists have made common cause with trade unions to resist TPP.
Clinton and Kaine could hardly change their minds again after the election. Their hope is getting the treaty ratified before the next president is sworn in in January. Read more "Democrats Better Know What They're Doing on TPP"