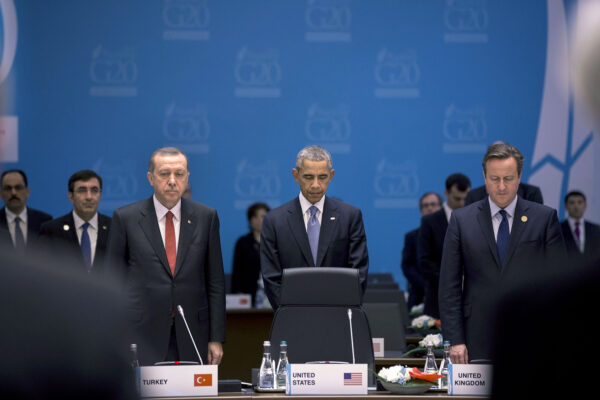 Ten years ago, Turkey's "zero problems with neighbors" policy was all the rage. I went so far as to predict Ahmet Davutoğlu, the foreign minister at the time, could be remembered as the architect of Turkey's return to preeminence in the Middle East.
Miguel Nunes Silva saw things more clearly, writing for the Atlantic Sentinel in 2012 that Turkey's policy of antagonizing its allies and befriending its rivals merited little praise.
Turkish appeasement of Bashar Assad and Muammar Gaddafi meant little when those dictators turned their guns on their own people. Turkish appeasement of Iran was rewarded by unwavering Iranian support for Nouri al-Maliki in Iraq and Assad in Syria, two strongmen Turkey opposed.
Silva also recognized the on-again, off-again nature of Turkish diplomacy with Russia, which has only grown worse. Turkey and Russia back opposite sides in the Syrian War. Turkey even shot down a Russian attack aircraft near its border in 2015. Yet Turkey has also bought missile defense systems from Russia and is helping Russia build a natural gas pipeline into Europe that circumvents Ukraine. Both decisions were strongly opposed by Turkey's nominal NATO allies. The United States kicked Turkey out of the F-35 Joint Strike Fighter program.
To form, Turkey has also allowed the construction of a competing European pipeline from Azerbaijan to Greece. Turkish president Recep Tayyip Erdoğan still — somehow — convinced his American counterpart, Donald Trump, to withdraw from Syria, clearing the way for him to invade and attack the Kurds.
Trump's memory may be short. He responded with sanctions on Turkish officials and tariffs on steel, which he respectively lifted and halved only a week later. But not everyone is so forgiving. Turkey's tendency to play all sides, far from giving it more freedom in foreign policy, has hamstrung its diplomacy. It now has to use force to get its way. Read more "From Zero Problems with Neighbors to Zero Friends"