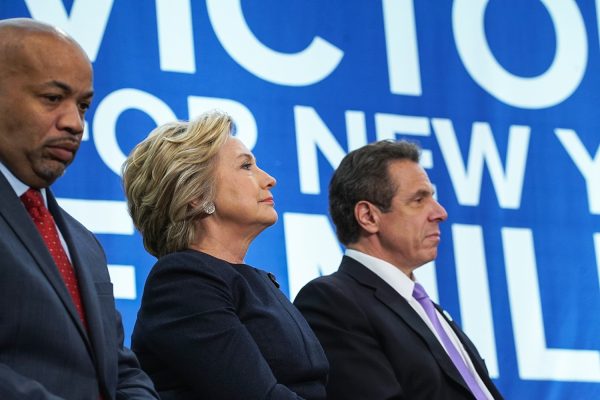 Hillary Clinton and Donald Trump won the Democratic and Republican presidential primaries, respectively, in New York on Tuesday, making a Clinton-Trump contest in November more likely.
Clinton's win was less overwhelming than Trump's. She got nearly 58 percent support in the state she once represented in the United States Senate against 42 percent for her socialist rival, Bernie Sanders.
But in terms of delegates, Clinton is now so far ahead of Sanders that it is almost impossible for him to catch up.
Including so-called superdelegates (party officials), Clinton already has 1,930 out of the 2,383 delegates needed to win the nomination, according to the Associated Press.
By NBC News' count, Sanders would need to win 59 percent of the remaining regular delegates to win a majority of them. And then he would still need to persuade a majority of superdelegates to vote for him at the convention. Neither seems likely. Read more "Clinton, Trump Triumph in New York Primaries"