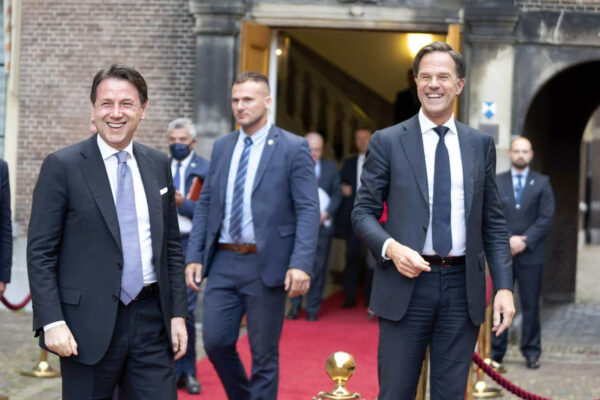 The Dutch government is criticized in the international media for resisting EU grants (it prefers loans conditions on reforms) to help pay for the economic recovery in coronavirus-struck Southern Europe. But the critics are oddly incurious about the Netherlands' motives.
An editorial in Monday's Financial Times is typical. It accuses Prime Minister Mark Rutte of singlehandedly putting the EU economy at risk, but it resorts to stereotype and innuendo to explain why he's unwilling to sign off on a €750 billion recovery fund: the Dutch are stingy and Rutte is worried about losing voters to the Euroskeptic right. (He's never been more popular.)
Mr Rutte pays lip service to the idea of a stronger, geopolitical Europe but is unwilling to accept the price tag that comes with it, especially with national elections looming next year.
I single out the Financial Times because it should know better. There have been worse opinion columns in the Italian and Spanish press.
At least the Financial Times hints at the need for "productivity-enhancing reforms" in Italy and Spain, which have borne the brunt of the coronavirus pandemic. But it doesn't say which reforms or why.
In an opinion column for EUobserver, I do. Read more "Italy Should Heed Dutch Advice"