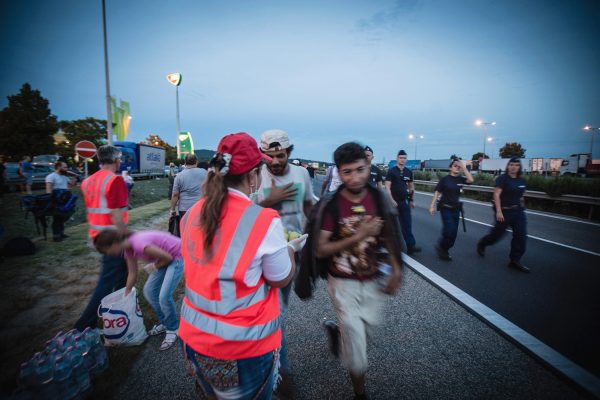 Immigration into Europe and the United States is down, yet the far right continues to monopolize the debate.
The EU faced a one-time surge in asylum applications from Afghans, Iraqis and Syrians in 2015-16 as well as four years of high numbers of mostly African migrants (PDF) trying to reach Italy by boat. The numbers are down, yet the far-right League is the most popular party in Italy.
In the United States, asylum applications from Central American countries plagued by violence are up, but Mexican immigration is down. Donald Trump nevertheless won the 2016 election on a virulently anti-immigrant platform.
Fake news and media echo chambers are part of the problem. It is difficult to expose voters to the facts when they can find "alternative facts" just a click away. But this does not fully explain the appeal of the populist message. The bigger problem is that moderates do not have a coherent migration policy to fix systems that are obviously broken. As a result, they do not have a strong story to tell. Read more "Loss of Control: What Moderates Get Wrong About Migration"