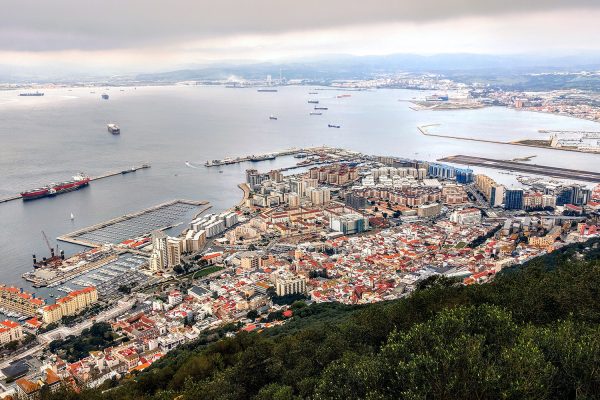 Politico reports that Spain has proposed to include Gibraltar in the EU's passport-free Schengen Area to facilitate cross-border travel.
The arrangement would be similar to Liechtenstein's, which is not in the EU but a member of Schengen. Andorra is negotiating a similar status. Monaco, San Marino and Vatican City are in neither the EU nor Schengen but maintain open borders.
The proposal is backed by Gibraltar's chief minister, Fabian Picardo.
96 percent of his citizens voted to remain in the EU in the 2016 referendum, but they were overruled by majorities in England and Wales.
Although Britain formally left the EU at the end of 2019, the bloc's rules and regulations still apply until the end of 2020.
Gibraltar, like Britain, was never in the Schengen Area, but it was in the EU single market, allowing it to trade freely with the EU's 27 other member states. Before the pandemic, commuters were typically waved through by Spanish border police.
Commuters
Some 15,000 residents of La Línea de la Concepción in the south of Spain cross the border to work in Gibraltar every day. Around 9,000 are Spanish. The other 6,000 are Britons and other Europeans who can't afford housing in the British-ruled territory.
In normal years, close to another 15,000 people enter Gibraltar daily on business or tourist visits.
Around 30,000 commuters similarly cross the border between Northern Ireland and the Republic of Ireland every day. But whereas that border is 500 kilometers long and has 200 known crossing points, Gibraltar's is only 1.8 kilometers wide and has a single crossing.
In what the government of Gibraltar calls its "reasonable worst-case" scenario, it estimates that daily passport controls at the border could take up to two hours for commuters. The UK government even predicts four hours, which would make cross-border work virtually impossible.
One in three residents of La Línea are out of work. Gibraltar is the town's economic lifeline. When Spain closed the border between 1969 and 1985, 30,000 to 40,000 of La Línea's residents moved away.
Opportunities?
Spain and the UK share an economic interest in keeping the border open, but Gibraltar is not just an economic issue for either country.
Prime Minister Boris Johnson, in a National Day message to Gibraltarians, promised "no sliver of Rock" would be traded away and "many glittering opportunities" await after Brexit.
Gibraltar isn't such a token issue to Spain's current, left-wing government, but it doesn't have a stable majority in Congress and the right takes a harder line.
When the conservative People's Party was last in power, it ruled out continued membership of the EU single market for Gibraltar. Since then, it has had to contend with a new far-right party, Vox (Voice), which wants to take back Gibraltar. The People's Party now argues for joint sovereignty of the peninsula.