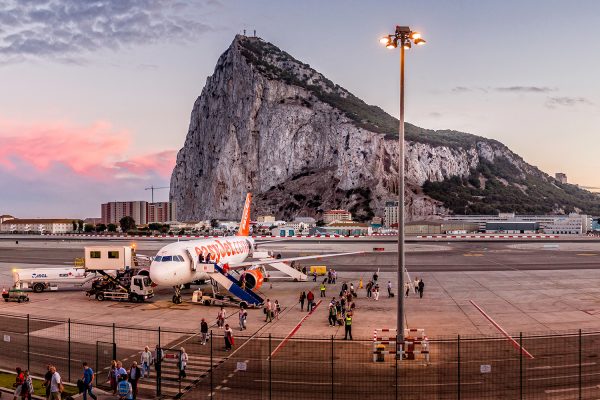 When Spain's conservative People's Party was in power, it promised not to exploit Britain's exit from the EU to renegotiate the status of Gibraltar.
Now that the party is out of power, it blames the ruling Socialists for failing to do just that.
"Golden opportunity"
On Wednesday, the conservatives' José Manuel García-Margallo accused Foreign Minister Josep Borrell of wasting a "golden opportunity" to push for joint Anglo-Spanish sovereignty over Gibraltar, dual nationality for its residents as well as Spanish control of its foreign policy.
But when García-Margallo had Borrell's job, he insisted that Spain would argue for no such things.
Was he insincere then? Or is he insincere now?
What is at stake?
Spain ceded Gibraltar to the United Kingdom in 1713 but has argued for its return since the Franco era.
The residents of Gibraltar have twice voted to remain British, in 1967 and 2002.
Spain also claims that Britain illegally occupied the isthmus which connects the Rock with the Spanish mainland to built an airstrip.
The country's previous, center-right government proposed to use Brexit as an opportunity to negotiate joint management of the airport as well as closer cooperation to tackle tax fraud and tobacco smuggling.
Gibraltar has no sales tax, which makes tobacco smuggling a profitable business.
It maintains low taxes altogether, which has attracted many financial and online-gambling companies.
Some 10,000 Spaniards commute into Gibraltar for work every day.
The territory is in the European single market, but outside the customs union and passport-free Schengen Area. A hard Brexit, which would see Gibraltar leave the single market together with Great Britain, could devastate its economy.