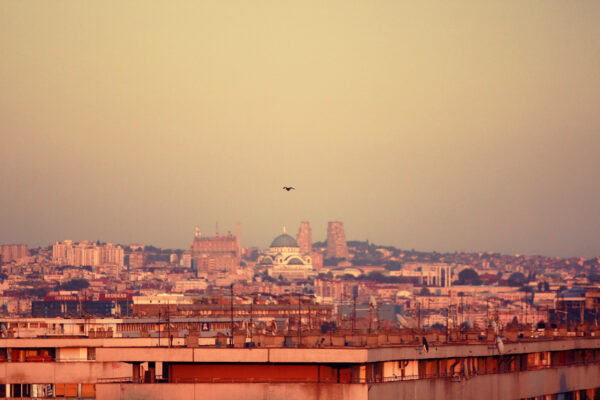 Russia and Serbia share a rich history of religious tradition and support. Russia has stood by what it considers its little brother for centuries and it continues to do so today. Just last week, Serbia received ten armored patrol vehicles from Russia. Thirty T-72B3 tanks are underway.
Serbian president Aleksandar Vučić has thanked Vladimir Putin for beefing up the Serbian military, but he should be wary of the implications. If Serbia wants to join the EU, it must avoid playing with fire.
Logistics
The ten armored vehicles were flown in via Hungary. Although an EU member, it bypassed the bloc's trade restrictions on Russia, arguing the cargo was transported on a civilian plane which did not require a special permit.
Romania, by contrast, has blocked the shipment of tanks, citing the EU embargo that was imposed after Russia occupied and annexed the Crimean Peninsula from Ukraine.
Interests
The arrival of Russian military equipment serves a military and a psychological purpose.
Besides seeing a literal increase in equipment, the arrival of these vehicles bolsters the bond between Russia and Serbia and enables the latter to project strength in its region.
Russia is the largest donor to the Serbian army. This should come as no surprise, as Serbia is Russia's only ally in Southeast Europe. Russia does not want to lose its main entry point into the Balkans. Serbia's application for EU membership threatens that connection.
Therefore, the donation of military equipment is strategic. There is no such thing as a gift in the realm of geopolitics. Russia is buying influence. Although Serbia's relations with Kosovo hardly border on war, they remain tense and Serbia is happy to accept any form of military assistance.
Opportunity
But the gains of Serbia's present relationship with Russia pale in comparison to the potential benefits of EU membership. EU countries already account for two-thirds of Serbian exports. By comparison, Russia received just under 6 percent of Serbia's exports in 2017. It is clear where Serbia's economic future lies.
Besides the economic benefits, joining a community of 500 million Europeans would bring Serbia closer to the rest of the continent. It cannot afford to pass on this opportunity, but there will be a price.
Joining the EU requires an historical and psychological break. Russia has been a valuable ally to Serbia, but the country mustn't allow its romantic image of Russia to stand in the way of economic and social progress. Sticking with Russia would isolate Serbia from the rest of Europe and deny it the benefits of modernity.
The current generation of Serbians will have to make the break. Their children will reap the rewards.