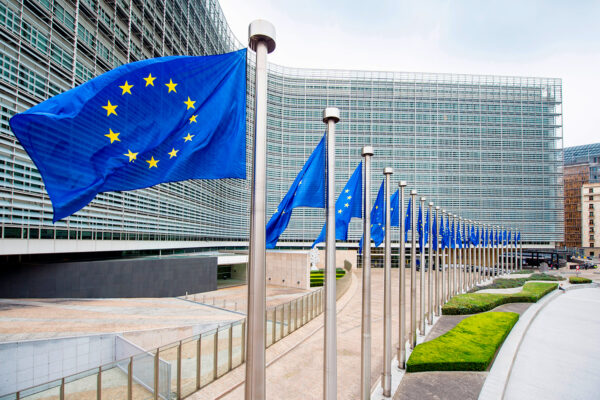 Leaders of the six Western Balkan countries that remain outside the EU are meeting in Poland this week to discuss their possible accession to the bloc. Four — Albania, Montenegro, North Macedonia and Serbia — are candidates to become member states.
Last year, a similar summit was held where the existing member states expressed their concerns about corruption, weak governance and unfree markets in the region. What has changed since then?
Albania
Albania applied for EU membership in 2009. It obtained the status of candidate in 2014. Since then, it has made steady progress. Its justice system in particular was thoroughly reformed.
However, the current political climate in the country appears to have stalled negotiations. Prime Minister Edi Rama has been accused of accepting support from organized crime in the 2017 election. This has sparked mass protests. It seems unlikely that the EU will accept Albania as a member state any time soon.
Montenegro
Montenegro applied for EU membership in 2008 and was granted candidate status in 2010. It is probably closest to joining. Unlike the other Western Balkan states, it is on good terms with its neighbors. It is also in NATO.
The country still faces an uphill battle. The EU worries (PDF) about an absence of political dialogue in the country. This is partly due to the fact that Milo Đukanović has been in power since the early 1990s, either as prime minister or president.
Little has been done to investigate violence against journalists. Reporters Without Borders ranks Montenegro 104 out of 180 countries in its World Press Freedom Index. A decade ago, it was at 53.
Still, Montenegro is meeting the closing benchmarks for several chapters in the accession talks. Technically speaking, it is in the lead.
Republic of North Macedonia
The Former Yugoslav Republic of Macedonia applied for EU membership in 2004. It was granted EU candidate status a year later.
Negotiations dragged on for years, mainly due to a dispute with neighboring Greece over the country's use of the name "Macedonia". This conflict was finally resolved last year. The country now calls itself the Republic of North Macedonia. The international community has welcomed the reconciliation of the two nations. There is hope that the deal can serve as a model for resolving Kosovo's dispute with Serbia.
The name change is historic and it has given North Macedonia momentum. It is likely to persuade the EU to continue talks on future integration.
Serbia
Serbia applied for EU membership in 2009 and was granted candidate status in 2012. The main problem with Serbia's accession is well-known: future EU integration is linked to its dispute with Kosovo. If it ever wants to join the EU, it must recognize Kosovo's independence. However, doing so would mean letting go of the Serb minority that lives in the north of the country, which is otherwise largely ethnic Albanian.
Things took a turn for the worse in November 2018, when Kosovo imposed a 100 percent tax on Serbian and Bosnian imports. This was in response to Serbia blocking Kosovo's application to join Interpol. The countries have yet to reach a resolution.
EU
The European position hasn't changed much. Enlargement is not a priority. France and the Netherlands in particular have doubts about moving the negotiations with Albania and North Macedonia forward.
The Western Balkans face an inevitable struggle against forces that are deeply ingrained in the region: political instability, ethnic conflicts, corruption. The most ambitious prediction is that Montenegro and Serbia might join in 2025. It's not impossible, but at the moment it looks like a stretch.