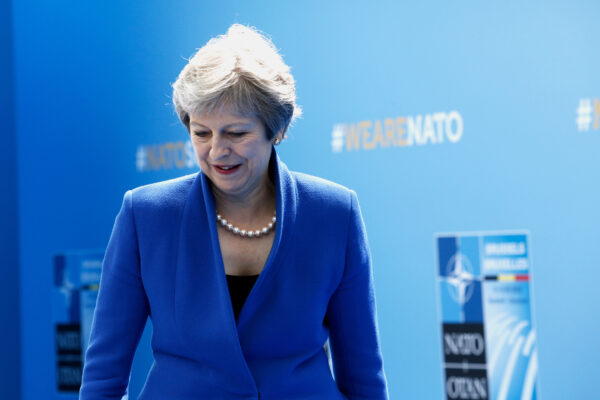 In last month's European elections, Britain's Conservative Party outdid expectations that it would perform poorly by performing terribly. It placed fifth with just 9 percent support, the party's worst result since 1832.
This is a humiliation for a party that prides itself on being Britain's "natural party of government". Theresa May promptly announced she would step down as prime minister and party leader. Twelve candidates are vying to replace her, including the former mayor of London, Boris Johnson.
A fresh face won't be enough avert the next electoral disaster, though. The Conservatives have lost their reputation for competence and prudence during the Brexit process and the issue of Europe — which has brought down every Conservative prime minister since Ted Heath — is unlikely to go away.
Fractured
Two months ago, I wrote here that Brexit has fractured the alliances that held the dominant parties of Britain together. This is especially true for the Conservatives. Moderates like Nick Boles, Dominic Grieve and Phillip Lee have lost the confidence of their local parties. It is hard to imagine their wing of the party forgiving the Brexiteers, whose actions and rhetoric have led to this point.
Some, like the former deputy prime minister Michael Heseltine, even voted for the anti-Brexit Liberal Democrats in the European election.
On the other side, many former Conservative voters who are keen to leave the EU supported Nigel Farage's new Brexit Party.
Deathbed
A by-election in Peterborough this weekend could be indicative. The constituency voted 60 percent to leave in the EU referendum. Polls put the Brexit Party in first place, which would give it its first seat in Parliament. The Conservative candidate might end up in third or even fourth place.
Unless they manage to turn this tide, the world's formerly most successful political party could be on its deathbed.