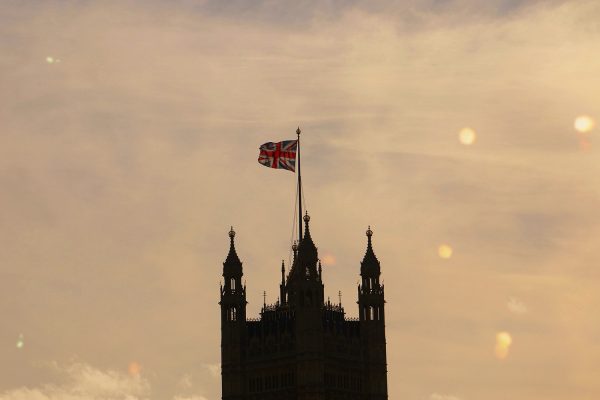 Friday was meant to be Brexit Day, but it wasn't. Instead, after two "meaningful votes" about leaving the EU, a third was held in Parliament, which — like the previous two — did not succeed.
On Monday, Parliament will continue its indicative voting to see what, if any, resolution to the crisis can command a majority in the House.
Meanwhile, British politics continues its Brexit-themed realignment.
Anti-Brexit parties
Last month, moderates split from the Conservatives and Labour to form The Independent Group. It has now registered with authorities and is ready to compete in the European elections in May, should they be held, under the name Change UK.
If there are European elections as a result of another Brexit delay, and anti-Brexit parties — Change UK, the Greens, Liberal Democrats and Scottish National Party — do well, it could be interpreted as a de facto second referendum on leaving the EU.
Conservative leadership contest
The Conservatives are gearing up for another leadership contest now that Theresa May has promised to stand down once Brexit has been voted through. At least ten cabinet ministers are vying to succeed her. The contest could define what sort of Brexit the United Kingdom ends up with, and it could reshape the Conservative Party.
Although David Cameron is now associated with the Brexit referendum, he spent the early years of his leadership "detoxifying" the party and bringing it into the twenty-first century.
May, on the rare occasions that Brexit did not consume her premiership, evoked the more paternalistic "one-nation conservatism" of the late nineteenth and early twentieth centuries. That is unlikely to survive. Most of the leadership contenders are economically more liberal.
Moderates in danger
The deselection of Dominic Grieve could be a sign of things to come. He was seen as a moderate, principled and hard-working member of Parliament. The fact that he lost the confidence of his local Conservative Party over his pro-European views and support for a second referendum indicates, in the words of George Osborne, Cameron's chancellor and confidant, that the Conservatives are "heading for a huge, historic split."
Nick Boles, another Conservative of the same wing as Grieve, has resigned the party whip rather than lose a vote of no-confidence. Other moderates, such as Guto Bebb, Sam Gyimah, Phillip Lee and Antoinette Sandbach, could face local confidence votes of their own.
From this, it seems the Conservative Party is being pulled to the right by Brexit, just as Jeremy Corybn has pulled Labour to the left, leaving room for a new party, such as Change UK, in the center.