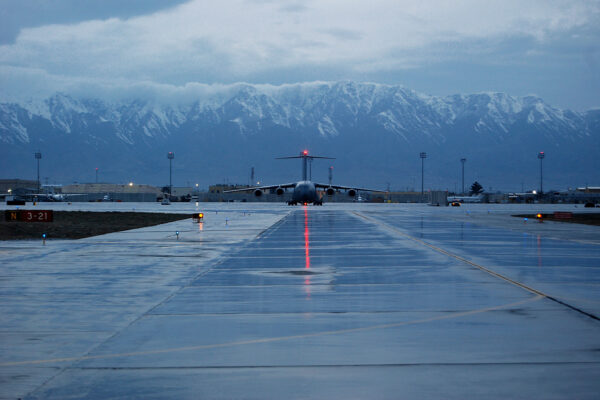 Despite American president Donald Trump earlier ruling out negotiations with the Taliban, recent talks in Qatar could pave the way for a Western withdrawal from Afghanistan.
The prospect is welcomed by many here in Germany, although policymakers worry about the impact on civilian engagement and developmental assistance.
Justification
With 1,300 troops, Germany is the second largest contributor to NATO's Resolute Support Mission. If the mission were to end, Germany would almost certainly withdraw. Chancellor Angela Merkel herself has intimated that Germany's continued military presence is contingent on the United States'.
It is not only a question of capacity, although the Americans provide necessary protection for German soldiers, whose primary mission is to train and advice Afghan forces. It is also a matter of justification.
It was allied solidarity in the wake of the September 11, 2001 terrorist attacks that compelled Germany to send troops to Afghanistan. It has boosted its presence at times of transatlantic tension. When Germany refused to support the Iraq War, it assume leadership of the Regional Command North in Afghanistan. When it refused to participate in the 2011 NATO bombings of Libya, it contributed personnel to NATO's aerial surveillence in Afghanistan instead. The German Foreign Office has warned lawmakers that a unilateral withdrawal from Afghanistan could have a negative impact "on Germany's credibility as a partner in NATO and the EU."
Political will
Allied solidarity is not enough to convince Germans voters, though, who are generally uncomfortable with the use of force and who have become even more wary of the United States since the election of Donald Trump.
On the other hand, policymakers worry about throwing away the gains that have been made.
Heiko Maas, Germany's foreign minister, while speaking to the Bundestag in March on the renewal of the army's Afghanistan mandate, stressed this point. He argued that if Germany wants to do more than fight terrorism and ensure that human rights and the rule of law in Afghanistan are upheld, "then continuing our diplomatic, civilian and military engagement is absolutely decisive. This is a responsibility we want to shoulder." There is will across the political spectrum to continue Germany's civilian engagement with Afghanistan and build on the work of the past decade and a half.
There are two reasons for this. The first is a sense of responsibility that permeates Germany's foreign policy culture. The other is more strategic. A breakdown in Afghan security following the withdrawal of Western forces would demoralize the German military and set a bad precedent, which could be used as an argument against Germany undertaking similar missions in the future.
The trouble is that nobody in Berlin seems to know how to do it. In the absence of an American security umbrella, Germany's civilian engagement could become the undesired casualty of the drawdown.