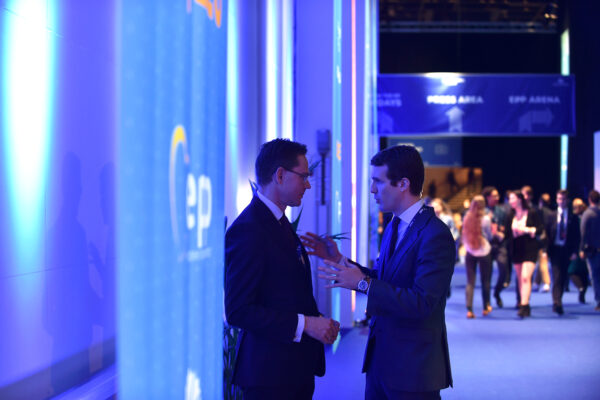 Spain's conservative party leader, Pablo Casado, is belatedly appealing to the center after presiding over the worst parliamentary election result in his People's Party's history.
Support for the formerly dominant center-right party went down from 33 to 17 percent in the election last month. The People's Party lost more than half its seats in Congress and now has only nine more than its biggest competitor, the liberal Citizens.
Casado's lurch to the right on everything from abortion to Catalan separatism to immigration did not convince far-right voters, who preferred the nativist Vox, but it did scare away moderates, who voted for the Citizens or Prime Minister Pedro Sánchez' Socialists instead.
U-turns
Casado is now trying to win back moderate voters ahead of European and local elections later this month.
Whereas he previously said he was willing to form a government with Vox, and happily posed for pictures with its leader, Santiago Abascal, Casado now calls the party "ultra-right".
Whereas he previously blamed the People's Party's defeat on a split in the right-wing vote, he now calls the Citizens a "social democrat party disguised as a liberal group."
Whereas he previously called Sánchez a "traitor" for talking with Catalan independence parties, and argued for the suspension of autonomy in the region, he is now willing to talk with Sánchez about how best to deal with the separatist crisis.
The U-turns are unlikely to change voters' minds in the next few weeks. The People's Party will almost certainly suffer another defeat before it can start to plan its recovery. Quite possibly that will have to happen without Casado, who is the face of the party's attempted appeasement of the far right.
Lessons
There are lessons for center-right parties elsewhere:
Shrink the distance between the mainstream right and the far right and you only make it easier for right-wing voters to switch.
Politics is a balancing act. Move too far to the right and, in a multiparty system, you will lose voters to the center and the left.