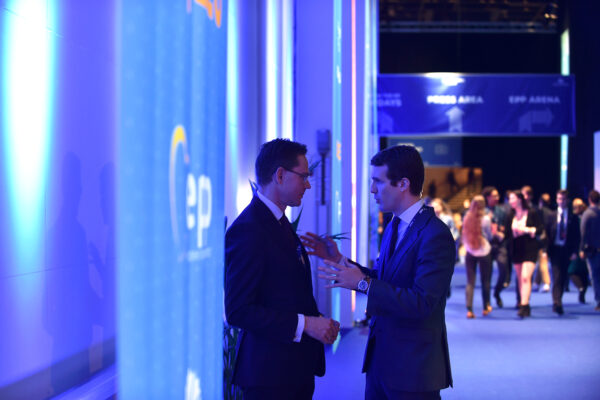 Pablo Casado has pulled Spain's conservative People's Party to the right, taking a harder line on everything from abortion to Catalonia to Gibraltar to immigration.
So far, it has neither helped nor hurt his party in the polls.
Harder line
Casado wants to restrict abortion rights.
He accuses Prime Minister Pedro Sánchez of appeasing the separatists in Catalonia by offering them more autonomy. He has also called for a ban on pro-independence parties.
He blames the government for not using Brexit as an opportunity to take back control of Gibraltar. (Which is a bit hypocritical, given that the previous, People's Party-led government promised to refrain from doing just that.)
Casado is politicizing immigration. He claims Spain risks being overrun by "millions" of African migrants and protests that "political correctness" is stifling debate.
Why the change?
Presumably Casado believes what he is saying, but there are also strategic reasons for his lurch to the right:
Center-right voters have defected to the liberal Citizens, who lead the opposition in Catalonia to independence. (Corruption scandals played a role as well, but it is easier for Casado to take a harder line on Catalonia than it is to root out corruption in his party.)
Casado fears competition from the far-right party Vox.
Did he make the right choice?
It may be too soon to tell.
When Casado was elected leader in July, the People's Party polled at 21 to 26 percent support nationally. The Citizens were at 19-22 percent. Vox was at 1-2.
Support for the People's Party and Citizens is virtually unchanged. Vox has climbed up a couple of points in recent surveys.
Electoral test
The first real test will come on Sunday, when Andalusia holds regional elections.
The most populous part of the country, and home to the historic cities of Córdoba, Málaga and Seville, it is also the poorest and has long been ruled by the Socialists.
Both the Citizens and the People's Party are using Catalonia as a weapon in the election, tying the incumbent Socialist Party president, Susana Díaz, to Sánchez' pragmatic policy.
The polls do not point to a major upset. The Socialists are projected to maintain around 35 percent support, the far left around 20 percent. The People's Party would fall from 27 to 20-24 percent. The Citizens would go up from 9 to 13-18. Vox would enter the regional parliament for the first time with 3 to 7 percent.
Long-term outlook
Longer term, it seems to me Casado's project can go one of two ways:
With time, he succeeds in neutralizing the far right at the price of making the People's Party unelectable to centrist voters.
His rhetoric gives the far right cover to enter the mainstream.
I'm not sure either outcome would be an improvement.