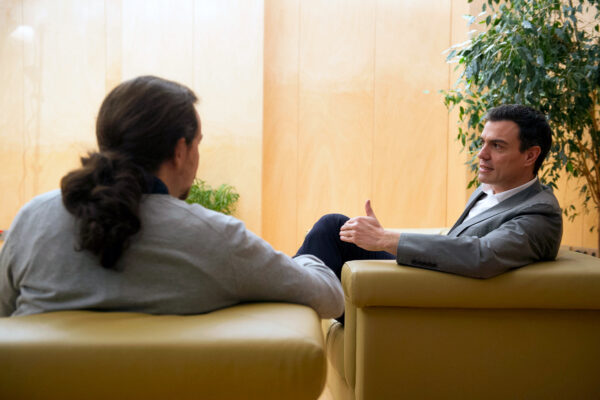 Spain's ruling Socialist Party and the far-left Podemos are closing in on an agreement that could allow Prime Minister Pedro Sánchez to stay in power until 2020.
Sánchez does not have a majority of his own. He came to power with the support of Podemos and small regional parties, but they have since voted against his 2019 budget proposal, putting his minority government in limbo.
Agreement
Sánchez met with Podemos leader Pablo Iglesias on Thursday. El País reports that the two men agreed on some twenty points, including:
Lowering taxes for the self-employed.
Reducing sales tax on essential goods.
Free schoolbooks for children.
A lower student-teacher ratio.
Regulating the rental market to control prices.
Podemos also takes a softer line on the Catalan independence issue. Sánchez recently offered to renegotiate the region's autonomy and organize a referendum on self-government, but not self-determination.
Coming around
Sánchez is unlikely to bring Podemos into the government and Podemos would probably prefer to support a center-left government from the outside anyway.
When Iglesias' deputy, Iñigo Errejón, argued for pragmatic cooperation with the Socialists last year, for example in order to raise the minimum wage, Iglesias rejected it on principle.
Now he seems to be coming around.
For the Socialists, the fear is that an alliance with the far left will cost them votes in the center, but so far that is not the case. Support is up since Sánchez took over from the conservative Mariano Rajoy in June. The centrist Citizens party, which had until then benefited from the falling popularity of Rajoy's People's Party, has dropped several points in the opinion polls.
Deadline
Spain needs to submit next year's spending plan to the European Commission for review by October 15.