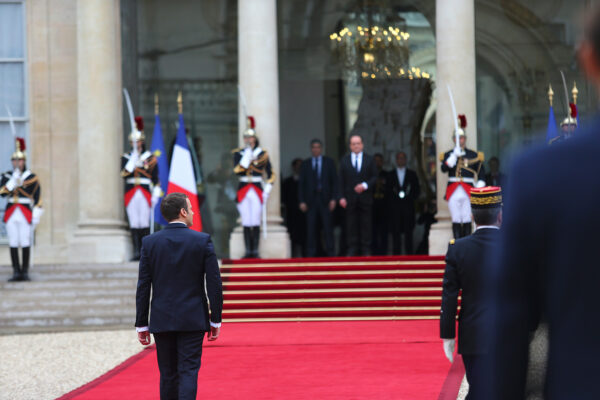 I don't get the liberal handwringing about Emmanuel Macron's falling popularity.
A few recent examples:
The Financial Times fears that the French president is all that is standing between us and illiberal strongmen.
The Guardian argues that his liberal rhetoric is not backed up by action.
Der Spiegel predicts that Macron could lose his unofficial status as the flagship politician of the West.
I've argued before that polls are unlikely to keep the Frenchman up at night. The opposition still hasn't got its act together and the next presidential election isn't until 2022. That gives Macron plenty of time to repair his public image and for his now-divisive reforms to start bearing fruit.
Accomplishments
Macron has accomplished more in less time than his recent predecessors.
He has:
Cut taxes for businesses and households;
His program for the remainder of his term includes:
Decentralizing education;
Harmonizing public- and private-sector pensions;
Selling government shares in utilities;
Reforming EU agricultural policy to make French farmers less dependent on subsidies; and
Making sure Europe really does reform.
Enemies
That's a lot. It's no wonder Macron has made enemies everywhere.
The left calls him a president of the rich. The conservative right thinks he's too liberal. The liberal right doesn't think he's enough of a free trader. Trade unions oppose his liberalizations and pension reforms. Teachers and farmers are wary. Northern Europeans think he still spends too much. Southern Europeans think he's too close to Germany.
Macron's base
The only ones who are happy are businesses and upper-middle-class college graduates in the cities, who are a quarter of the electorate. That's Macron's base. He got 24 percent support in the first round of the presidential election in 2017 and his party is projected to get 20 to 22 percent support in the European Parliament elections next year.
Macron knows that support from other voters is conditional.
"I'm going to have to live for months with the people's impatience," he said last year. "The French will be ready to believe again when the results are there."