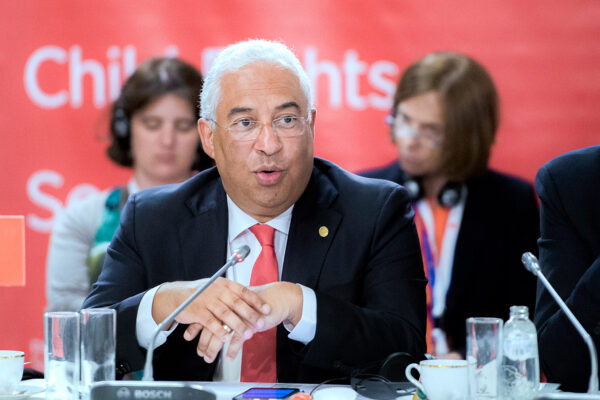 A puff piece about Portugal's left-wing government in The New York Times leaves out an important part of the story: the right-wing government which preceded it.
It were the liberals and conservatives who implemented the austerity measures that paved the way for the country's economic revival.
The New York Times talks about a "humiliating" bailout that supposedly "deepened" Portugal's misery until, in 2015, it elected the socialist António Costa, who reversed wage and pension cuts, igniting a "virtuous cycle" that put the economy back on a path to growth.
Yes, but…
Portugal exited its €79 billion bailout ahead of schedule under the last, center-right government.
Labor reforms enacted by Costa's liberal predecessor, Pedro Passos Coelho, did much to put Portugal back on a path to growth. In 2014 and 2015, the last year's of Passos Coelho's government, the economy expanded .9 and 1.8 percent, respectively.
Business confidence and exports rebounded during those same years. The New York Times makes it sound as though that only happened after Costa came to power.
Costa hasn't completely reversed austerity. He wisely kept Portugal's deficit under the European Union's 3-percent ceiling by delaying planned spending increases and raising taxes in 2016. Now that the economy has recovered, he doesn't need to make deeper cuts.
On the other hand
In fairness, Costa's program has produced 1.6 percent growth in 2016 and 2.7 percent in 2017.
Maybe austerity went too far and I will agree that the emphasis on deficits led to short-term tax-and-spending decisions, when the priority should have been structural reform.
But Passos Coelho did make structural reforms, in labor and in pensions.
And what was the alternative? Portugal's debt nearly doubled relative to its GDP during the crisis years. Without cutbacks, it would have gone bankrupt.
Optimism
The biggest change may have been in people's mentality.
"The actual stimulus spending was very small," João Borges de Assunção, a professor at the Católica Lisbon School of Business and Economics, told The New York Times.
But the country's mindset became completely different and, from an economic perspective, that's more impactful than the actual change in policy.
I think that overstates matters. Had the right not made cuts and reforms when times were tough, the left would not have been able to reap the benefits.