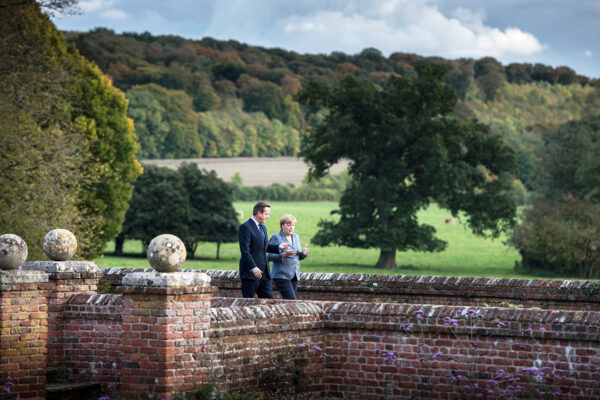 "The worst crisis in Angela Merkel's twelve-year chancellorship" has ended with a whimper.
Crisis? What crisis?
Last week, it appeared Germany's two ruling conservative parties — Merkel's Christian Democratic Union (CDU) and the Bavarian Christian Social Union (CSU) — were on a collision course.
The latter argued for turning refugees away at the border if they had already applied for asylum in another EU country. Merkel feared this would create a domino effect in Europe with other countries closing their borders as well. She asked the CSU for time to negotiate a pan-European solution.
The CSU at first balked. Merkel, after all, has not been able to foster a European consensus on immigration since she unilaterally suspended EU law in 2015 to admit more than one million Syrian refugees who had already passed through other member states.
But on Monday, the CSU gave in. In probably got what it wanted. As I explained here before the weekend, the reason it manufactured this crisis was that it faces state elections in October. The Alternative for Germany is challenging it from the right. Attacking Merkel's immigration policy is an easy way to appeal to conservative voters.
Following the script
While unusual, this row was far from unprecedented. The CSU has always been independent-minded and more right-wing. It briefly separated from the other Christian Democrats in 1976 and in more recent years has loudly criticized Merkel's immigration policy.
Its disloyalty is typically more bark than bite, though.
When the CSU threatened to sue the federal government over immigration in 2016 — it never did — The Economist explained that the party has three jobs:
Rule Bavaria, which it does competently.
Ensure that no legitimate party ever emerges to the right of the Christian Democrats.
Make enough trouble in national politics for Bavarians to feel important — but without actually toppling a Christian Democratic chancellor.
The latest crisis followed the script.
So why the hype?
When Merkel's talks to form a coalition government with the liberal Free Democrats and Greens failed in late 2017, that was supposed to be Germany's biggest political crisis since the war. Only for Merkel to renew her pact with the Social Democrats three months later…
This time, Donald Trump weighed in, tweeting, "The people of Germany are turning against their leadership as migration is rocking the already tenuous Berlin coalition."
Even the sober-minded Financial Times warned that the spat could destroy the CDU/CSU alliance — hours before it was resolved.
Of course, it's always possible that the next crisis will neck Merkel. Political careers tend to end the way bankruptcies happen: gradually and then suddenly.
But in the meantime, we should perhaps assume that, after twelve years in power, Merkel understands German politics better than we do.