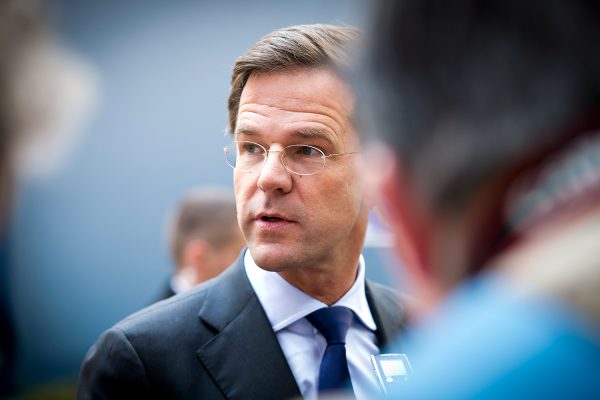 The Netherlands is resisting the creation of a common eurozone budget, a French proposal that was endorsed by German chancellor Angela Merkel this week.
In a letter seen by the Financial Times, the Dutch finance minister, Wopke Hoekstra, warns that there is "wide divergence" among member states on the need for any budget.
He is supported by eleven other countries: Austria, Belgium, Denmark, Estonia, Finland, Ireland, Latvia, Lithuania, Luxembourg, Malta and Sweden.
Dutch-led alliance
That expands the Dutch-led alliance against closer fiscal integration by three.
Earlier, the same group teamed up without Austria, Belgium and Malta to caution against far-reaching reforms that do not have popular support. They argued for enforcing debt and deficit rules, completing the single market and pursuing free-trade deals instead.
Germany's Süddeutsche Zeitung called it the rebellion of the small eight against the big two. Others dubbed it the new Hanseatic League, harkening back to the medieval Northern European trade confederation.
New role
Last year, I reported that the Dutch were seeking a new role for themselves in the Europe of Brexit and Emmanuel Macron.
On the one hand, they are losing a free-trading, pro-business ally in the United Kingdom. On the other, traditionally protectionist France is asserting its interests.
Macron and the Dutch prime minister, Mark Rutte, have learned opposite lessons from euro populism. Whereas the first believes in closer EU integration to provide tangible improvements for those who feel left behind, the Dutchman argues that Europe must not take huge leaps forward and test voters' patience.
What Rutte wants:
Finalizing the single market in (digital) services.
Strict enforcement of debt and deficit rules.
What Macron wants:
A eurozone budget to finance investment in weak member states.
Harmonizing corporate tax rates across the EU.
Where they find common ground:
Closer EU military cooperation.
Concerted European efforts on immigration.
More ambitious climate goals.
Reform of EU agricultural subsidies.