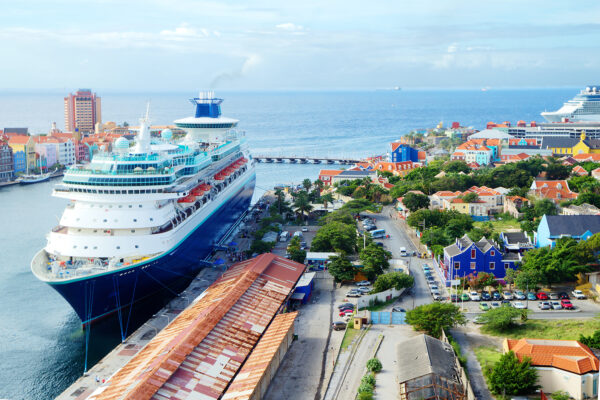 The Dutch Caribbean have been caught up in a legal dispute between the American oil company ConocoPhillips and the government of Venezuela.
A judge has allowed Conoco to seize Venezuelan-owned and -operated refineries on the islands in order to collect $2 billion in compensation awarded by the International Chamber of Commerce for the 2007 nationalization of Conoco assets in the socialist-run country.
The seizure poses a "potential crisis" to the economy of Curaçao, Prime Minister Eugene Rhuggenaath has told Reuters. The Isla refinery, which processes 335,000 barrels of oil per day, accounts for a tenth of the island's economy.
Fear of shortages
The Venezuelan state oil company, PDVSA, has suspended oil storage and shipping from its Caribbean facilities and called its fleet of tankers home.
Curaçao Chronicle reports that the island — the largest in the Dutch Caribbean — has about three months' worth of reserves.
On the smaller island of Bonaire, the governor has struck a deal with the two oil companies to release up to two weeks' worth of fuel stored at a terminal formerly owned by PDVSA and now seized by Conoco.
Economic crisis
Antilliaans Dagblad reports that refineries on Aruba, Bonaire, Curaçao and Sint Eustatius together process a quarter of Venezuela's oil exports. Reuters puts the share at a third.
The Dutch-language newspaper warns that the suspension of operations makes it more difficult for Venezuela to meet its commitments to its creditors, which could plunge the country into an even deeper economic crisis.
The $2 billion in damages Conoco is collecting is only a fraction of the $33 billion it has been awarded in various international courts. And it is only one of many multinationals that are owed money by Venezuela's government.