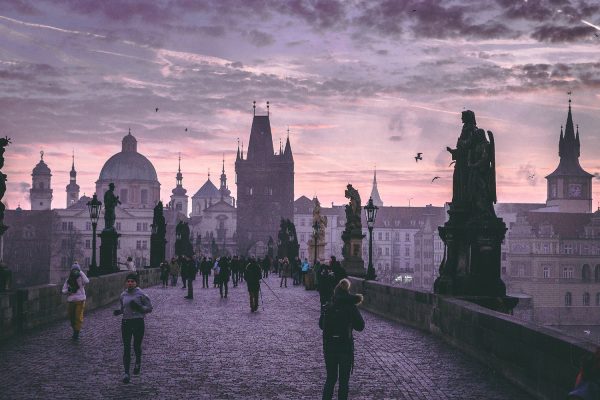 Europe's blue-red culture war has come to the Czech Republic, writes Jan Rovny at the London School of Economics' EUROPP blog.
This weekend's presidential election pitted the incumbent Miloš Zeman, "a self-styled representative of the common folk," against the centrist, pro-European Jiří Drahoš.
The outcome — Zeman prevailed with 51 percent support — suggests that Czech politics have taken another step closer to Hungary and Poland.
This will revolve around a deepening, identity-infused contest between traditionalists touting their newfound patriotism and cosmopolitans seeking to maintain the country's westward orientation.
Familiar divisions
Zeman's supporters include the rural, poor and lower-educated; the Communist Party of Bohemia and Moravia, the far-right Freedom and Direct Democracy party and, increasingly, Andrej Babiš' ANO 2011, which won last year's parliamentary election but has struggled to form a government.
Throwing their support behind Drahoš were the mainstream parties Christian Democrats, Social Democrats and liberals as well as the lefty-libertarian Pirate Party.
What unites this camp is their opposition to Zeman, his political style as well as his geopolitical orientation toward the East.
We saw similar divisions in the Brexit referendum and in recent elections in France, Germany and the Netherlands: rural and small-town voters who feel left behind voting one way and more urban voters who feel better off voting another.
Taking sides
Rovny reports that ANO and the Social Democrats are unsure which side to take.
ANO initially drew voters away from the center-right but has recently switched to endorsing Zeman's nationalistic, left-wing populism. That could turn away middle-class conservatives.
The Czech Social Democrats — like their counterparts elsewhere in Europe — are torn between cultural openness and support for the EU on the one hand and a working-class electorate on the other that is drifting to the far right.