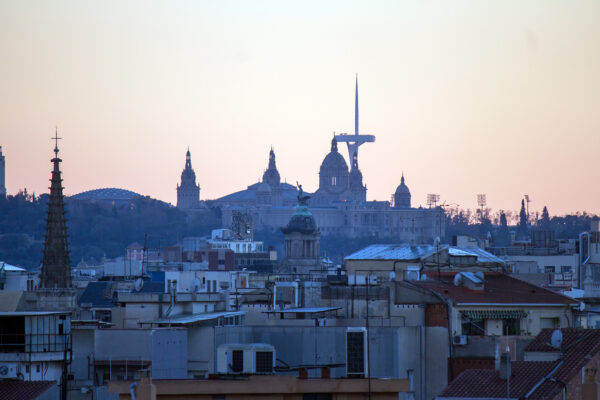 Separatist parties defended their majority in Catalonia's regional parliament on Thursday, but only by a whisker. The parties that want to secede from Spain won seventy out of 135 seats against 57 for the unionists.
Catalonia in Common, a left-wing party that rejects both independence and Spain's suspension of Catalan home rule, won the remaining eight seats.
Results
What happens next
The new parliament is expected to be seated in late January.
A speaker and members of the speaker's committee must be elected during the constituent session.
Then the speaker will have ten days to propose the investiture of a candidate regional president. The final date for this is February 6.
If a candidate doesn't win an absolute majority of 68 in a first voting round, a second round will be held during which only a simple majority is required. That means parties can abstain and the candidate needs only a majority of the votes cast.
If there is still no president by April 7, fresh elections are triggered.
Last time, parties narrowly avoided repeat elections when the far-left Popular Unity Candidacy convinced the center-right Artur Mas to step aside in favor of Carles Puigdemont.
The big question
If the separatists form another government, will Spain restore home rule?
Madrid dissolved the regional government after it organized an independence referendum in defiance of the Constitutional Court on October 1 and subsequently proclaimed a Catalan republic.
It hoped the election would provide a way out of the crisis. It hasn't.