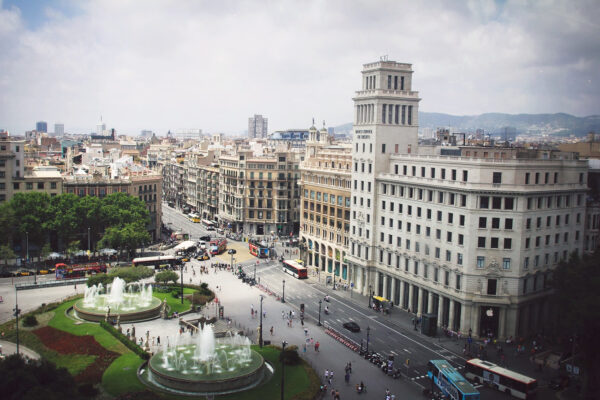 Spain's conservative People's Party is overreaching in its attempts to silence pro-independence voices in the Catalan media.
The party has reported a Catalan radio journalist, Mònica Terribas, to the Electoral Commission for the province of Barcelona for using the terms "imprisoned ministers" and "president-in-exile" in a broadcast.
The same commission earlier banned Catalan public television from using those phrases to refer to separatist leaders who have been taken into custody or fled to Belgium.
It also accepted a request from the People's Party to stop the Barcelona city council from coloring buildings and fountains in yellow to indicate support for the restoration of home rule.
Xavier García Albiol, the Catalan People's Party leader, has proposed to shut down the region's public television station, TV3, and relaunch it with "normal and plural" journalists, by which he means journalists who oppose secession.
Esteban González Pons, a conservative Spanish member of the European Parliament, tells El País there may be a role for NATO in countering Russian "fake news" about the Catalan crisis.
Out of hand
This is getting out of hand.
Of course there are Catalan journalists who support or sympathize with the independence cause. Polls suggest nearly one in two Catalans want to leave Spain. If most reporters opposed secession, that would be a sign of bias.
TV3 is friendlier to the independence movement than Spanish channels, but that is also because Spanish television tends to toe the government line.
In the days leading up to the October 1 referendum, Spanish talkshows heard from almost nobody who supported the controversial vote whereas four out of ten guests on TV3 argued against it.
On the day itself, when 43 percent of Catalans voted, TV3 repeatedly showed the same images of Spanish riot police beating up voters. Spanish networks hardly showed the images at all.
No doubt the Russians are trying to exploit the division in Spain, but they are also a convenient scapegoat for Spanish nationalists who refuse to investigate why so many Catalans want to break away.
Crossing the line
Even if Catalan journalists did overwhelmingly back independence, it still wouldn't justify the People's Party's crusade.
Any attempt to force a radio or television station or a newspaper to be neutral is an attack on its neutrality.
The whole point of an independent press is that politicians can't tell journalists what to report.
The People's Party is crossing that line. It needs to take a step back.
Let it make a positive case for Catalonia to remain in Spain, not try to prevent other points of view from being aired.